HELLO, FRIENDS…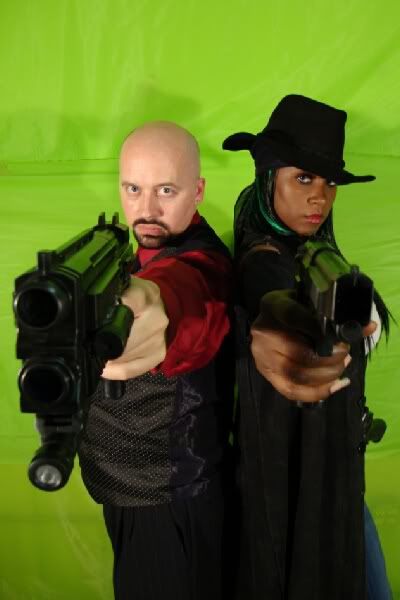 I've returned home from the set of POST MORTEM AMERICA 2021 where I was just outside of Chicago driving fast cars, kissing hot women, and killing the walking dead! What more could a guy ask for? Ha ha ha
ABOVE: Monique Dupree & Jim O'Rear stand by their ride.
POST MORTEM AMERICA 2021 is an action-packed film starring myself, Linnea Quigley (RETURN OF THE LIVING DEAD), and Monique Dupree (THE MAIM EVENT). Is it a horror film... an action film... a western... or a combination of all of those? Yep, you guessed it... all of them!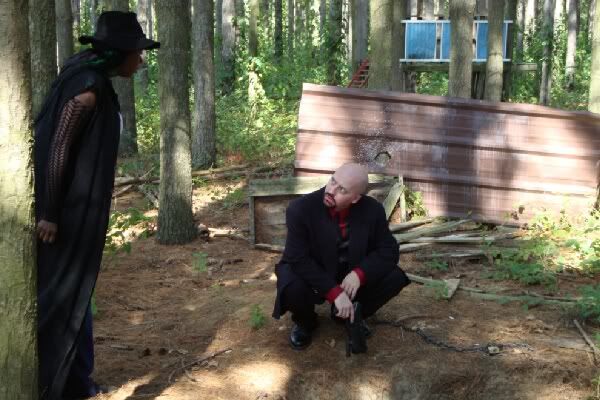 ABOVE: Monique Dupree & Jim O'Rear investigate an empty grave.
I had a great time working on this film. It's one of those rare scripts that sucessfully mixes a varitey of genres to tell a story. I guess it could be best described as a Tarantino-styled revenge flick with monsters in it.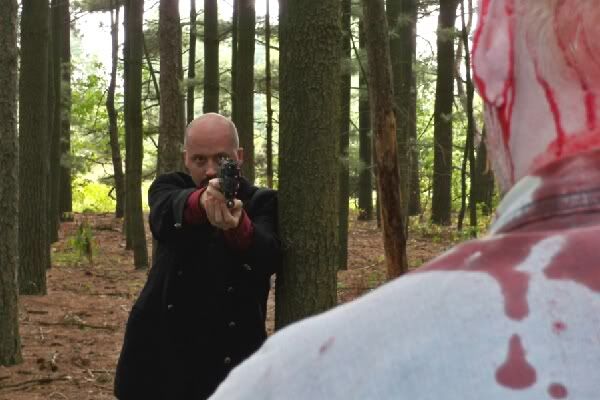 ABOVE: Jim O'Rear prepares to make the dead a little bit deader!
The story revolves around a couple of mobsters, Severin (myself) and Rose (Monique Dupree), who are about to lose their successful operation of drugs and murder due to a zombie apocalypse. To make matters worse, Lucille (Linnea Quigley)... a former lover and victim of Severin's, has returned to exact revenge upon the man who killed her.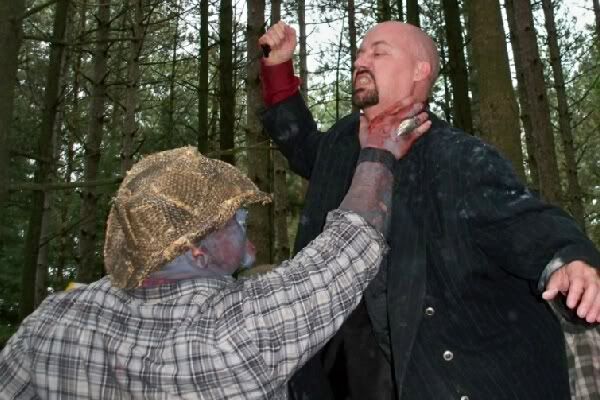 ABOVE: Jim O'Rear fights off an angry zombie.
This film is shot in high-def but is being converted to a black-and-white grainy film stock to give it that old grindhouse look and feel. Director Cameron Scott has infused the film with things that have influenced him through his life... monsters, westerns, hotrods, action, and dark humor. It all adds up to fun!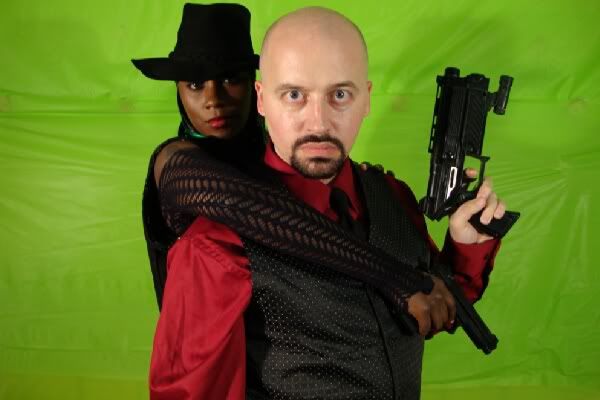 ABOVE: Rose (played by Monique Dupree) and Severin (played by Jim O'Rear).
The entire cast and crew were prepared and efficient under the direction of Cameron Scott, allowing us to complete an extrodinary number of shots per day. Thankfully, the weather cooperated, as well. This was my first time to work on-screen with Monique Dupree and it was a real treat. I look forward to doing again in the near future. She portrayed her character as a bad-ass "Jackie Brown" and defintely gave Pam Grier a run for her money!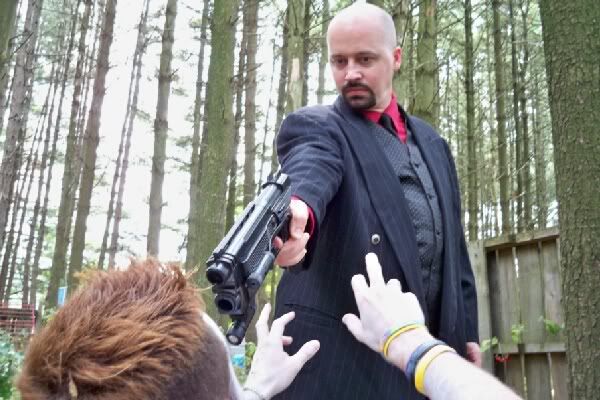 ABOVE: Another zombie meets his end at the hands of Severin.
I want to thank everyone involved with this project for making my time on set fun, comfortable, and exciting. I can't wait to work with Cameron on his next film!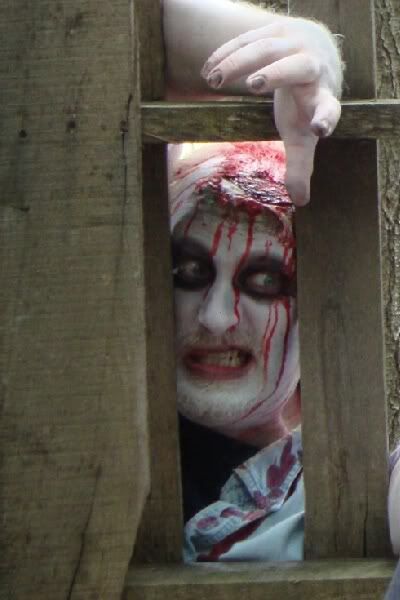 ABOVE: He just wants a small bite!
Watch for the premiere of POST MORTEM AMERICA 2021 next year! In the meantime, here are a few more photos to give you a sneak peek at this project.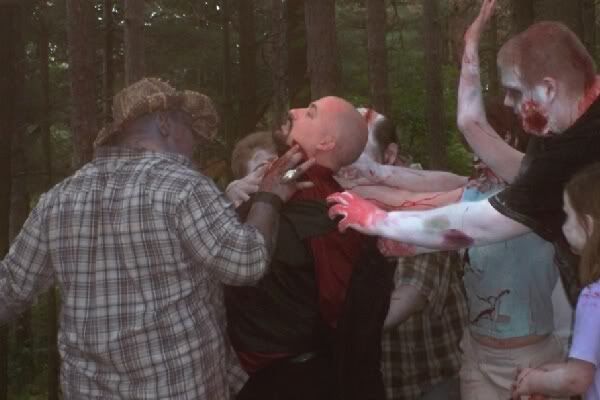 ABOVE: Severin fights off a swarm of zombies!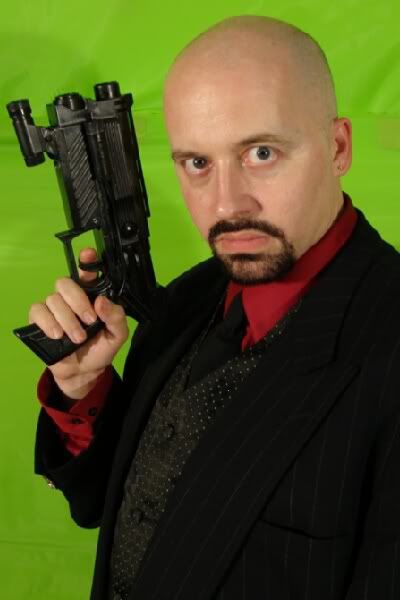 ABOVE: Don't mess with Sev!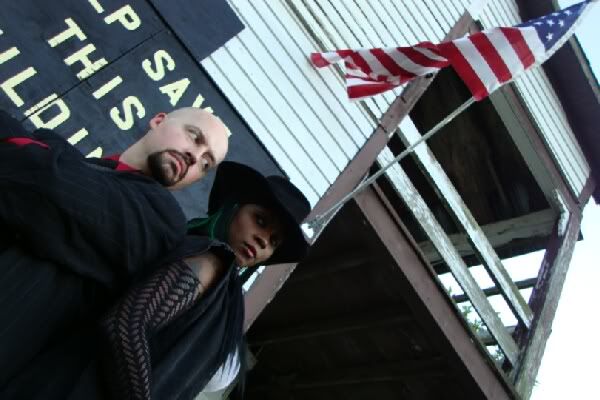 ABOVE: Monique Dupree & Jim O'Rear get patriotic.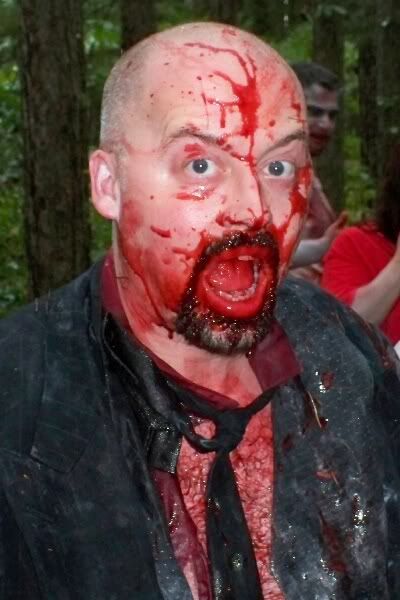 ABOVE: Jim O'Rear after a hard day of zombie slaying!
Thanks for reading,
Jim
www.JimORear.com