HELLO, FRIENDS…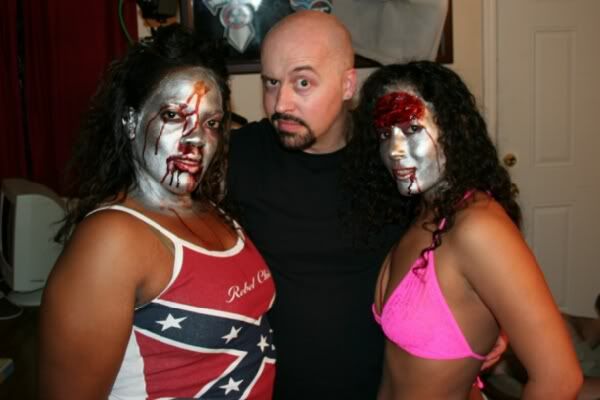 ABOVE: A Jim O'Rear-Zombie Sandwich On The Set Of H.V.A.C. ZOMBIES.
I've just returned home from the set of the new horror comedy H.V.A.C. ZOMBIES, featuring myself, Maria Kil (THE DEEPENING, SCREAM FARM), and England Simpson (SERIAL, HEAVEN HELP ME). As is usually the case with independent horror films... it was exhausting, but fun.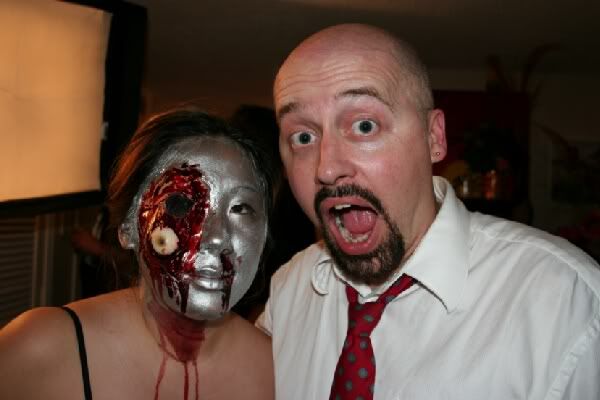 ABOVE: Jim with the "Eyeball Zombie."
H.V.A.C. ZOMBIES is a darkly humorous, and sometimes darkly disgusting, flick about an air conditioning company that is experimenting with a new kind of Freon gas... multiple times colder than the normal variety of Freon. When a canister under pressure accidentally explodes on a service repairman, he is transformed into a partially frozen and metallic member of the living dead... seeking blood-thirsty vengeance upon his boss and everyone else who might get in the way.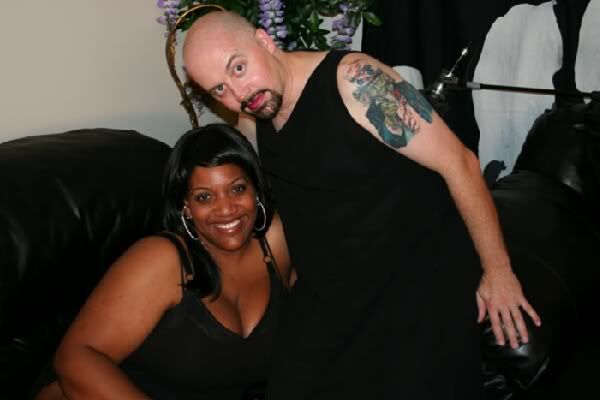 ABOVE: England Simpson and Jim O'Rear.
H.V.A.C. ZOMBIES is a project put together by first-time director Eric Sparks and features fast cars, hot women, flesh-eating carnage, hetero-love, gay-love, blow jobs, full-frontal nudity, cross-dressing, crazed hitchhikers, unusual zombies, wacky humor, and plenty of other material that should entertain and offend (in a good way) the horror audience.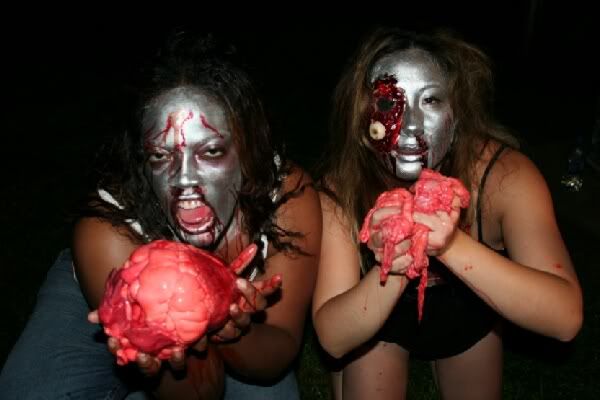 ABOVE: They want your blood!
I play the brown-nosing assistant to the lady responsible for the faulty canister, played by England Simpson. It was a pleasure to work with England, for the first time, and was great fun to be reunited with Maria Kil (one of my co-stars in THE DEEPENING and SCREAM FARM).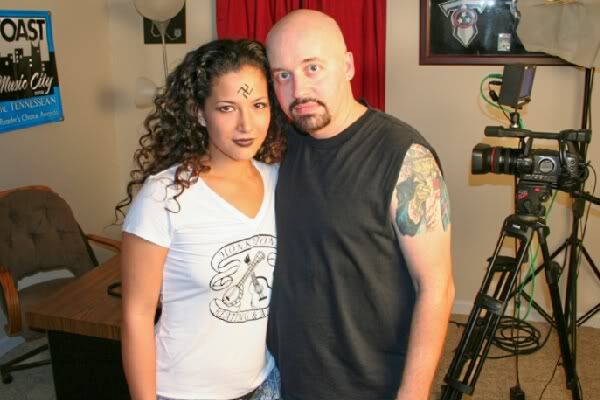 ABOVE: Maria Kil and Jim O'Rear.
Watch for H.V.A.C. ZOMBIES early next year!
Thanks for reading,
Jim O'Rear
www.JimORear.com