Friends...
I just want to thank everyone who took the time to vote for me in the Golden Cob Awards... where I am nominated as Best B-Movie Actor against none other than Bruce Campbell (THE EVIL DEAD, BURN NOTICE).
You can find out the results of the voting at the awards ceremony in Franklin, IN, during the B-Movie Celebration, Sept 25-27.
For more info, check out: www.bmoviecelebration.com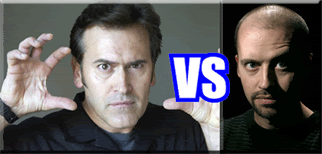 Hope to see you there!!!
Jim
www.JimORear.com