HELLO, FRIENDS…
ABOVE: Jim O'Rear with Robert Z'Dar (MANIAC COP, TANGO & CASH) on the set of MOUNTAIN MAFIA.
I've recently returned from the set of MOUNTAIN MAFIA, a film shot in Kentucky that features a lot of familiar faces. The cast includes Robert Z'Dar (MANIAC COP, TANGO & CASH), Tiffany Shepis (NIGHT OF THE DEMONS), Daniel Emery Taylor (RETURN OF THE SWAMP THING) legendary wrestler Al Snow, SURVIVOR reality show favorite Rupert Boneham, and many more.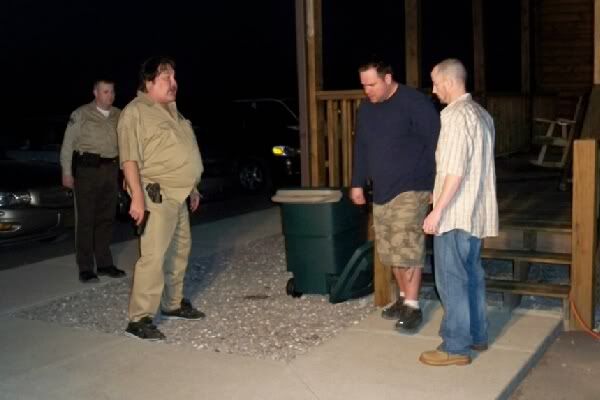 ABOVE: Cherokee Hall (center) directs Robert Z'Dar, Casey Miracle, and David Gooslin in a scene.
The story of MOUNTAIN MAFIA, directed by Cherokee Hall, is this… In the rolling landscape of Eastern Kentucky, beauty resides within each valley and atop the crest of each hill. It is the land of bluegrass, horses, coal mines, and tobacco. Under the surface of this delicate veneer, a treacherous underbelly lies. A world stricken with drugs, guns, money, and the Mountain Mafia rules all. Shortly after the passing of his mother and meeting his soul mate, Dwight begins questioning his line of work… his life in general… and comes to the realization that he wants out just as his family inadvertently rekindles an old feud with a rival drug family. Now, Dwight must make a choice to either leave with his new soul mate or help save his family and risk it all. Blood, bullets, betrayal, and the Mountain Mafia!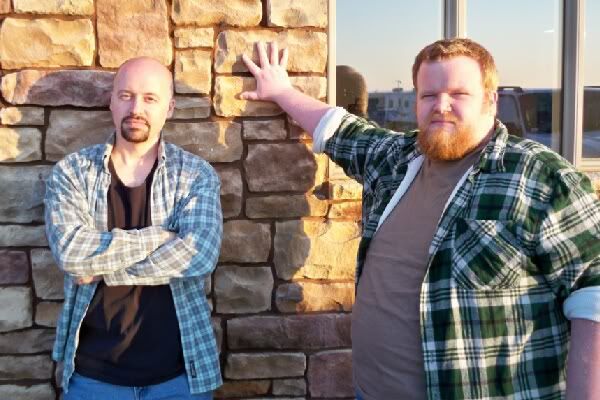 ABOVE: Jim O'Rear (BEVERLY LANE) and Daniel Emery Taylor (RETURN OF THE SWAMP THING) grab some sun between takes.
The cast and crew on this set could not have been nicer. Everyone had a positive attitude and did whatever needed to be done to get the shots. As on every movie set, unexpected things arise. The couple of times that this happened, director Cherokee Hall never lost his temper, never became shaken, and was never without a backup plan. A true professional in every sense!
ABOVE: The gang just found out the Sheriff is on his way! (Casey Miracle, Daniel Taylor, & Jim O'Rear)
I want to thank Cherokee and everyone involved on this shoot for their kindness, hospitality, and professionalism. I look forward to working with everyone again in the future! Watch for MOUNTAIN MAFIA soon!!!!
Thanks for reading,
Jim
www.JimORear.com