HELLO, FRIENDS…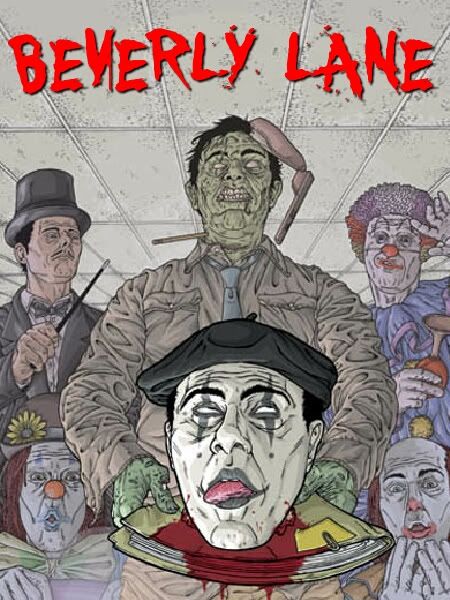 Week one of shooting on BEVERLY LANE is a wrap! Now I have a couple of days off to rest before week two, the final week, begins. BEVERLY LANE is a zombie comedy that can best be described as THE OFFICE meets SHAUN OF THE DEAD; lots of wacky characters, humorous situations, and undead carnage.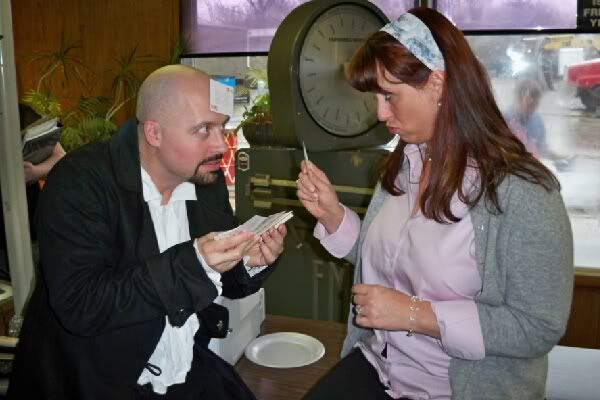 ABOVE: Jim O'Rear and Angela Steele Bowers up to some silliness!
The film is currently in production just outside of Indianapolis, IN. Director Joshua Hull & DP James Dougherty are working seamlessly together to bring this zaniness to the screen in record time, which is no easy feat considering it's an ensemble cast of around seventeen people.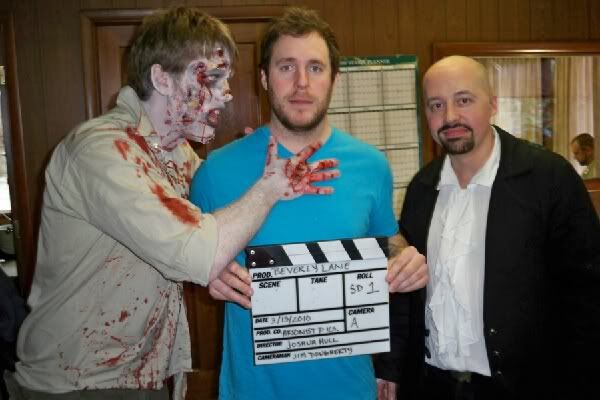 ABOVE: Director Joshua Hull flanked by the undead and Jim O'Rear.
The film has been a blast to work on, so far. All of the actors and crew members are putting forth their best effort and I think it will really shine through in the final product.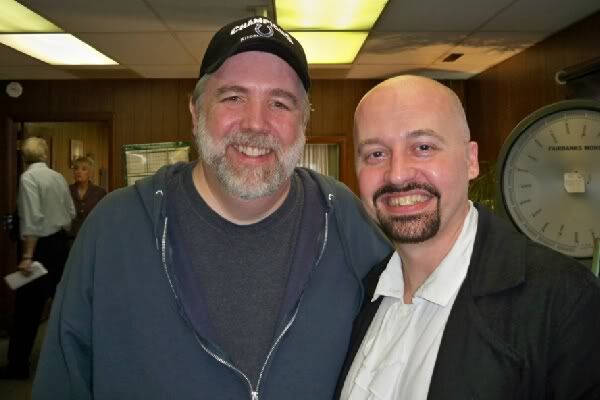 ABOVE: Jim O'Rear with DP and Co-Producer Jim Dougherty.
For now, I will leave you with a few more pictures from the set and will follow up with another brief entry when week two is complete. Enjoy the photos!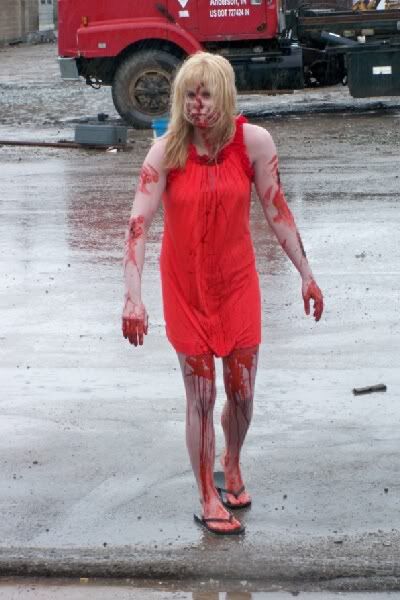 ABOVE: Don't trust the lady in the red dress.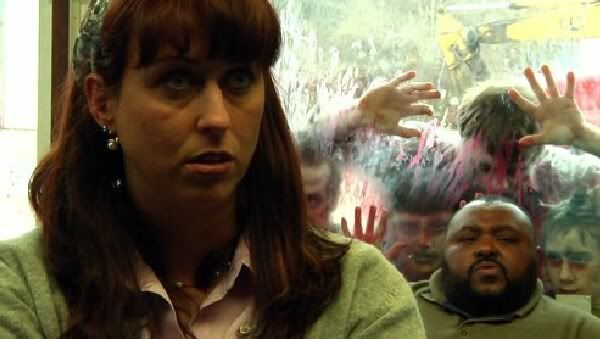 ABOVE: The zombie hoard is looking for some lunch!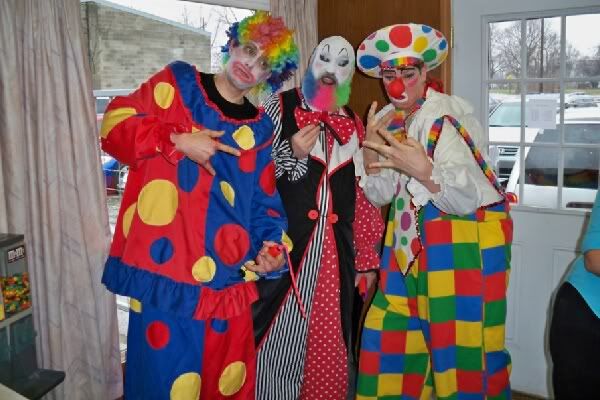 ABOVE: Time for an Emergency Clown Council Meeting!
ABOVE: Does anyone else see the tribute to George Romero in this photo?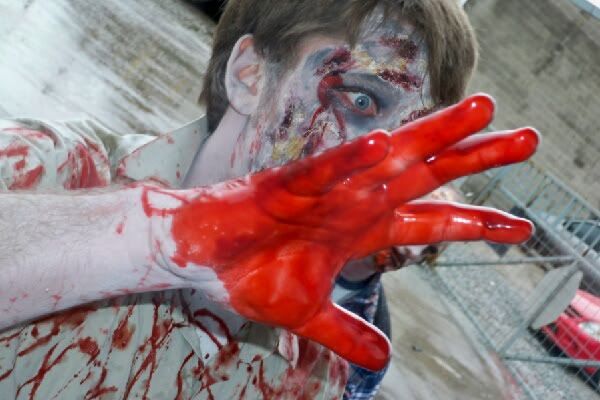 ABOVE: Did I mention that this film has zombies in it?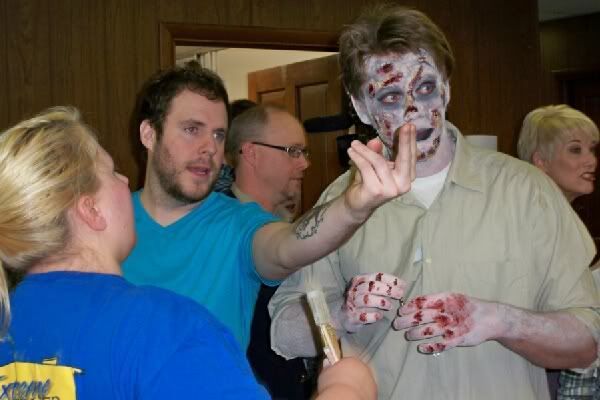 ABOVE: Joshua Hull in action!
ABOVE: There's one thing I hate worse than zombies… MIMES!
ABOVE: Ya gotta love the zombie killer's jacket!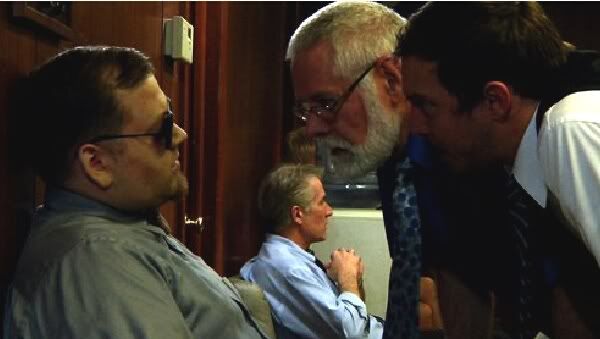 ABOVE: Is that guy dead?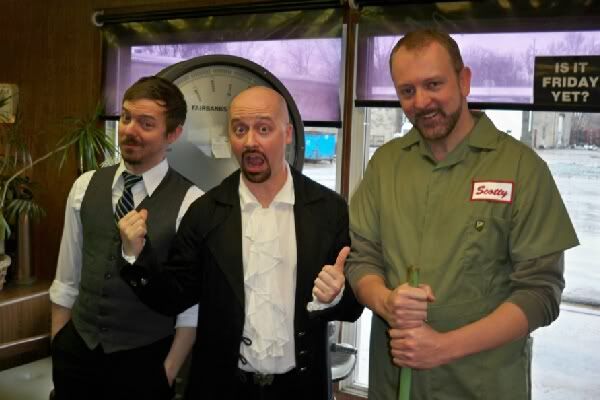 ABOVE: Goofing off on break.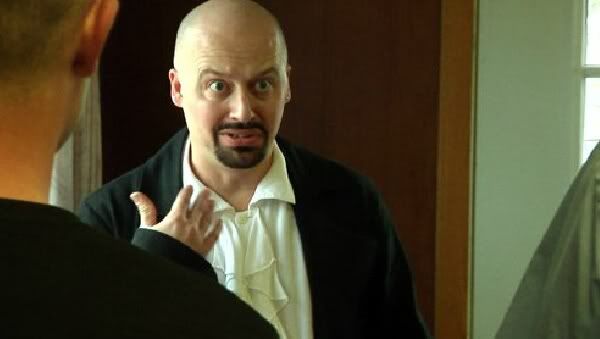 ABOVE: Adam Cadabra (Jim O'Rear) is in the house!
Thanks for reading!
Jim
www.JimORear.com