HELLO, FRIENDS…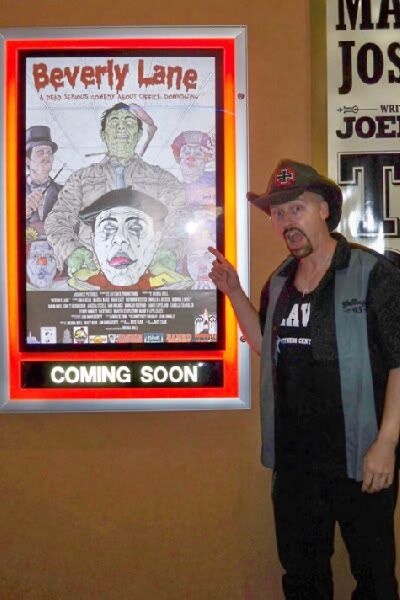 ABOVE: Jim O'Rear stands next to the illuminated BEVERLY LANE poster at the world premiere.
I recently returned from the sold-out world premiere of the new zombie comedy BEVERLY LANE, from first-time director Joshua Hull. The event was held at the beautiful Hamilton 16 IMAX multiplex just outside of Indianapolis, IN.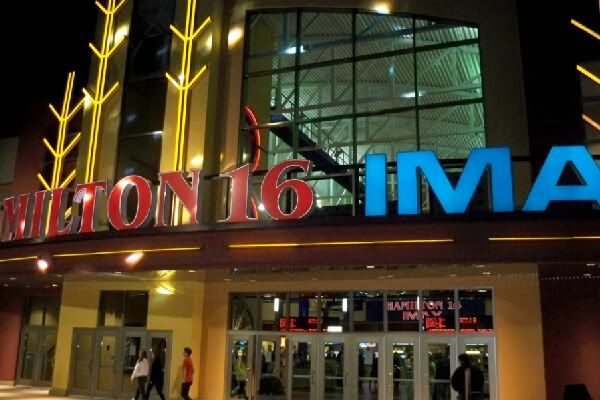 ABOBE: The Hamilton 16 IMAX hosted the premiere of BEVERLY LANE.
It was a night filled with fun. A line began two hours before the film was scheduled to start and several attendees were in costume, anxiously awaiting the crazy comedy filled with zombie carnage. The full cast and crew was also in attendance.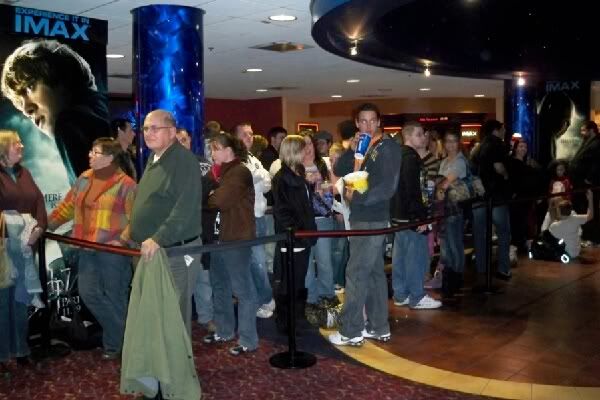 ABOVE: A line begins for the first screening of BEVERLY LANE.
ABOVE: Writer/director Joshua Hull passes out WALKING DEAD comic books to the attendees.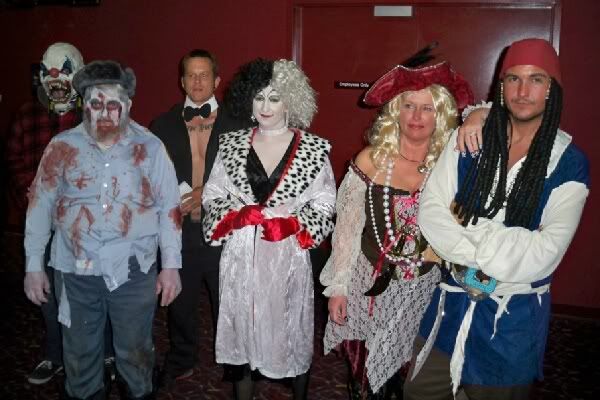 ABOVE: A few of the attendees dressed in their costumes.
ABOVE: Some cast members even arrived in costume!
Of course, there was also swag available… BEVERLY LANE T-shirts, posters, photos, and more. A full set of BEVERLY LANE action figures (of which I am proudly a part of) was also raffled off. These figures were designed by James Copeland and are really awesome!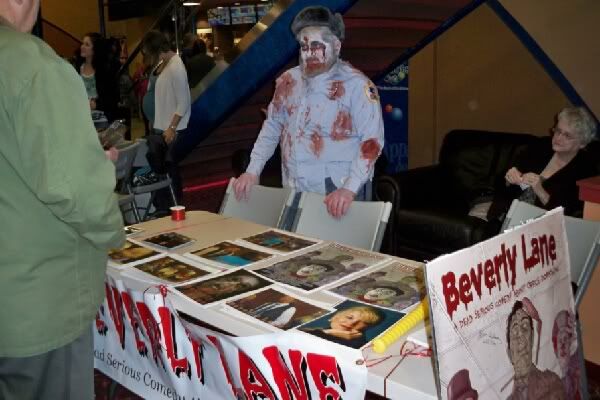 ABOVE: BEVERLY swag table.
ABOVE: Jim O'Rear, Noah East, and David Ross stand with their action figures!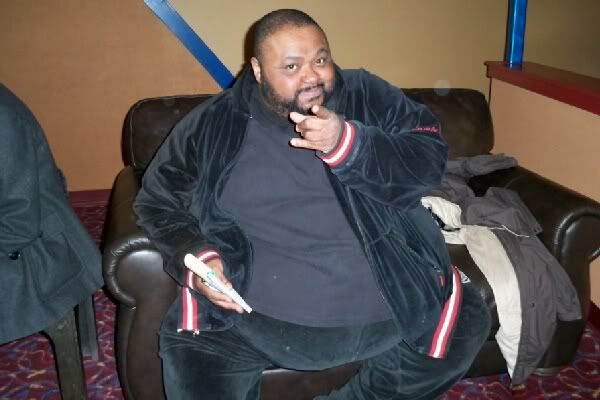 ABOVE: James Copeland, creator of the BEVERLY LANE action figure line.
For those who haven't followed the news, BEVERLY LANE is a wacky comedy that can best be described as THE OFFICE meets SHAUN OF THE DEAD. It's a movie filled with crazy characters, sharp-edged humor, and bloody zombies. The film did not disappoint as the sold-out crowd laughed and clapped throughout the movie.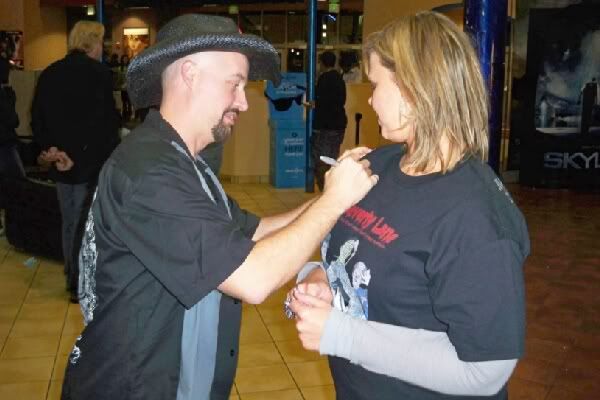 ABOVE: Jim O'Rear signs a BEVERLY LANE T-shirt.
ABOVE: Cast members Angela Steele Bowers and Raymond Kester sign a BEVERLY poster.
ABOVE: Jim O'Rear signs a giant BEVERLY poster.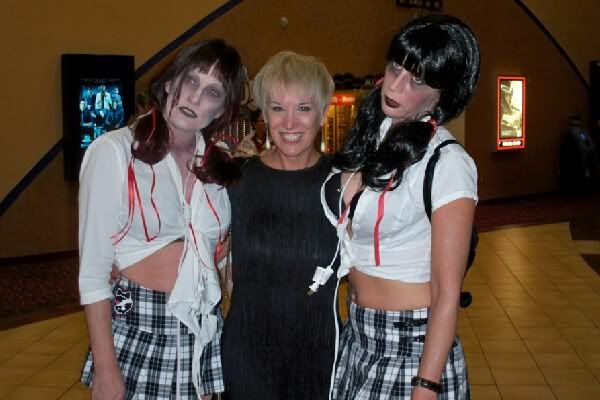 ABOVE: Cast member DJ Mincy is flanked by a couple of the undead.
BEVERLY LANE is a fun, hilarious, and very different zombie comedy that I think people will really enjoy when it hits wide release. The film is scheduled for another screening in Los Angeles and then should be available in wide release in 2011. Watch for this one in your area!
ABOVE: The cast & crew of BEVERLY LANE.
Thanks for reading,
Jim
www.JimORear.com