HELLO, FRIENDS…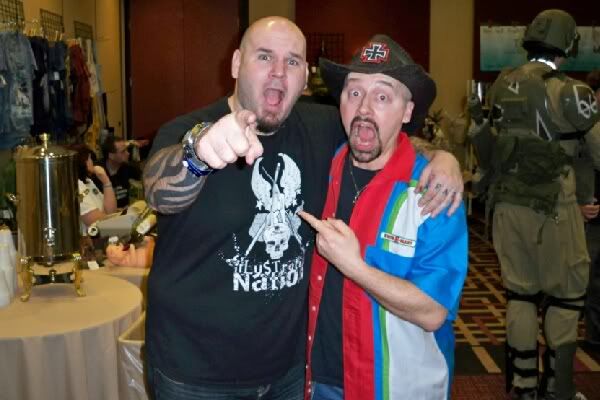 ABOVE: STAR WARS artist Matt Busch & Jim O'Rear
I've recently returned home from appearing as a special guest at SHEVACON, in Roanoke, Virginia… a 3-day sci-fi, fantasy, horror convention that is run by fans for fans. SHEVACON, now in its 19th year, offered a little something for everyone.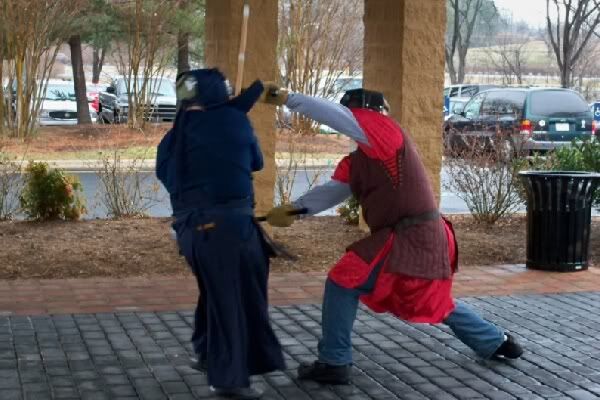 ABOVE: Players battle it out in a battle royale.
I knew I was in for an interesting weekend as I crossed the lobby of the hotel, Friday morning, and ran into the entire Harlem Globetrotters basketball team. Apparently, they were all staying at the same hotel. Things kicked off early Friday morning at 10am and offered non-stop events until late in the evening. Some of the highlights included a Q&A with actress and "Bond Girl" Virginia Hey (FARSCAPE, ROAD WARRIOR, THE LIVING DAYLIGHTS), a zombie makeup challenge, readings from author Peter Beagle (THE LAST UNICORN), a live murder mystery role playing experience, belly dancing lessons, Quidditch tournaments, live bands, and more. I had a blast presenting a screenwriting and filmmaking seminar Friday night with lots of great discussion.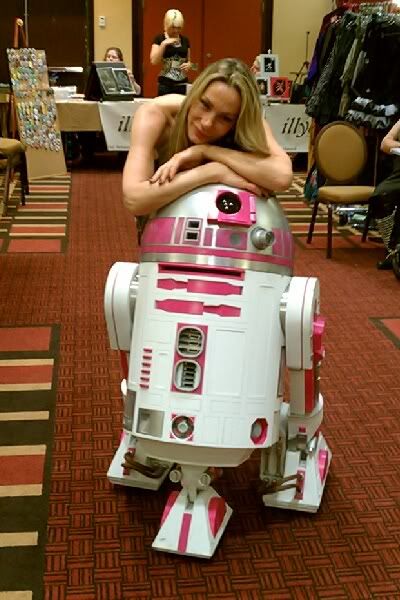 ABOVE: R2 and Virginia Hey (FARSCAPE, ROAD WARRIOR) get friendly.
Of course, one of the highlights of every convention is watching all of the people parading around in their creative costumes. I quickly came to realize that Roanoke was filled with STAR WARS fans, as most of the attendees who dressed up were various characters from that series of films. Here are just a few fun ones: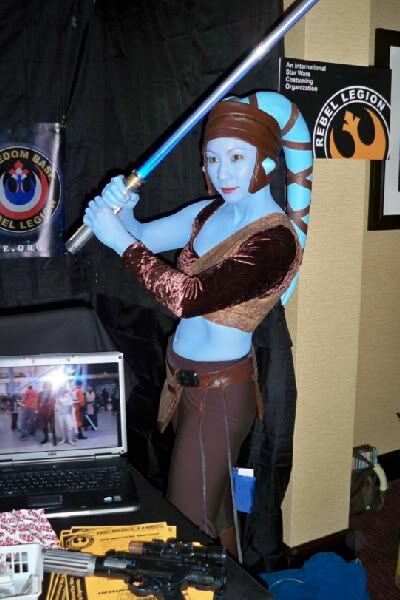 ABOVE: A favorite of the weekend! She looked even better in person.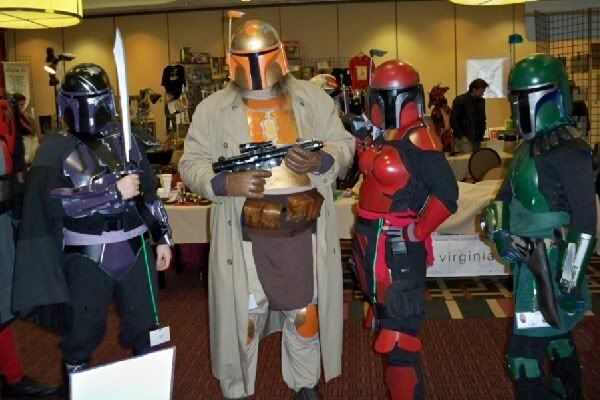 ABOVE: Too many Bobba Fetts to shake a stick at.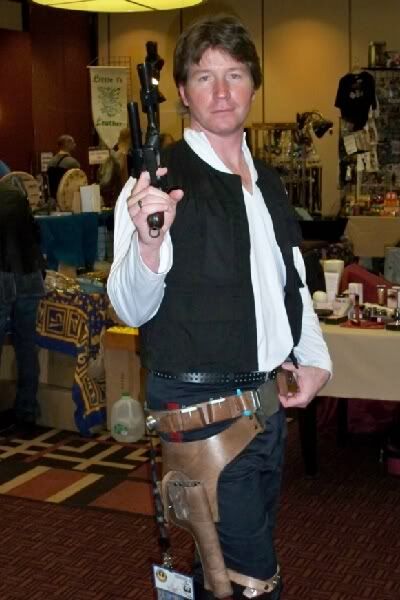 ABOVE: Almost Harrison Ford.
ABOVE: Disney gene splicing?
Saturday was even more packed with events than Friday with something going on in every corner of the first floor of the hotel. There were seminars with the fantastic STAR WARS artist Matt Busch, Samurai demonstrations, droid building, self defense workshops, paranormal discussions, an art show, gaming, a costume contest, a burlesque show, and much more. I, also, presented a stunt and acting workshop that was a lot of fun.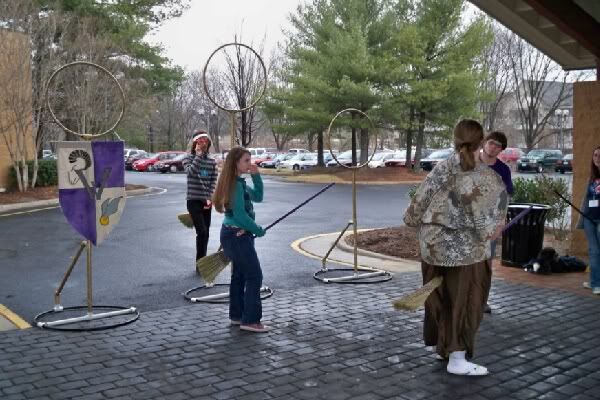 ABOVE: Hijinks on the Quidditch court.
Another fun thing to note from Saturday's events…Virgina Hey asked me to represent her as a manager! Yes, that's right…I'm now managing a "Bond Girl!" So, if any indie filmmakers reading this are interested in having her in your films or any promoters want to have her make an appearance somewhere, I can make you a good deal! (Shameless plug completed!)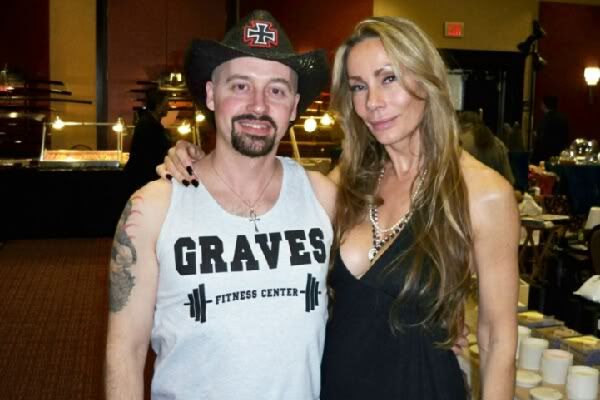 ABOVE: Jim O'Rear with "Bond Girl" Virginia Hey.
Although Sunday was a shorter day, it was no less packed with events revolving around anime, sci-fi, the paranormal, a charity auction, and more. The Ghostbusters even showed up in the Ecto-1 mobile!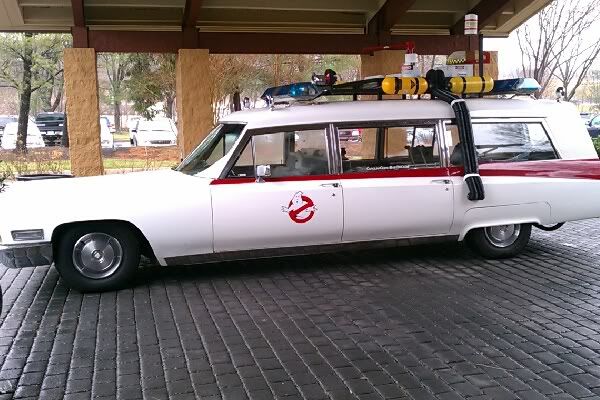 ABOVE: Who ya gonna call?
I also had the pleasure of spending time with Travis and Jennifer Surber, creators of Hainted Holler (www.haintedholler.com), a funny webcomic about fan geeks in the south. Travis even sketched a great picture of me as a magician zombie hunter alongside his two lead characters.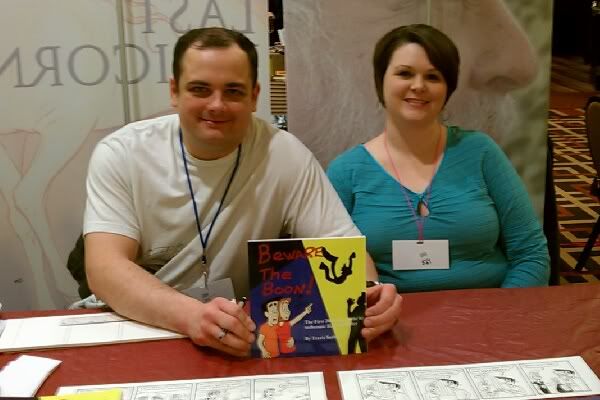 ABOVE: Travis & Jennifer Surber of HAINTED HOLLER.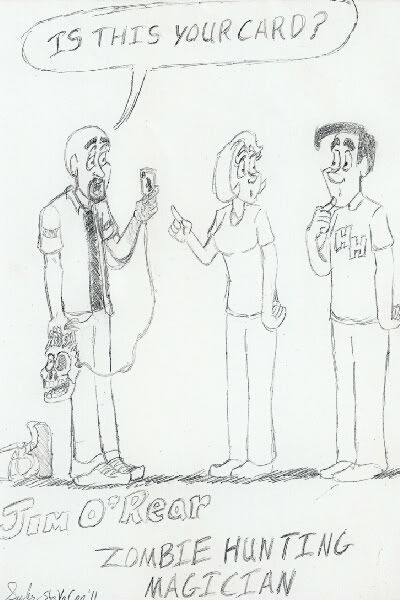 ABOVE: Jim O'Rear sketch by Travis Surber.
Sunday came with a little extra surprise, too. A snow/ice storm descended upon the Virginia mountains. At one point the snow got so heavy that I thought I saw a Tauntaun run by the hotel! (Sorry, I had to make a STAR WARS reference…yes, I'm a SW Geek).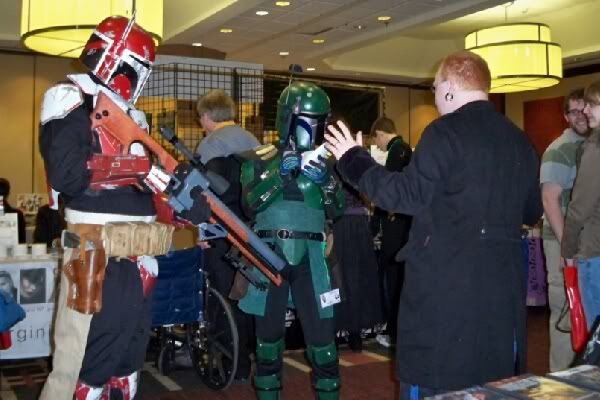 ABOVE: An attendee is arrested by some renegade Fetts.
Did I mention there were cool costumes?
ABOVE: Yeah, baby! Zombie Batgirl!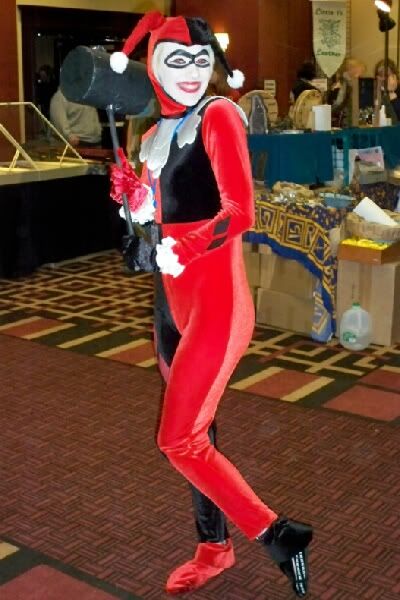 ABOVE: Harley's coming to get Zombie Batgirl, I guess.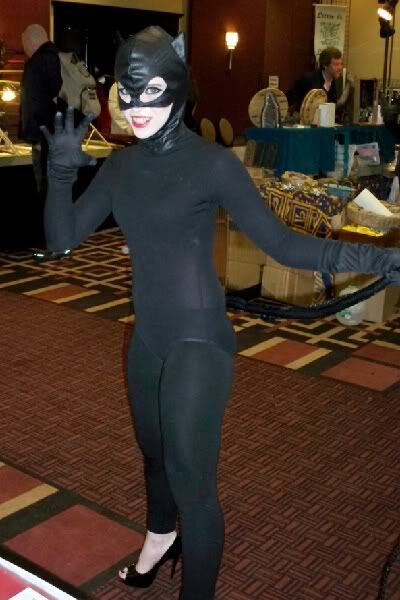 ABOVE: Catwoman, to complete our DC character collection.
SHEVACON was a well-run convention filled with fun and lots of nice people. The staff was excellent and the scheduled events were varied enough to make everyone happy. I hope to be invited back to this one again in the future!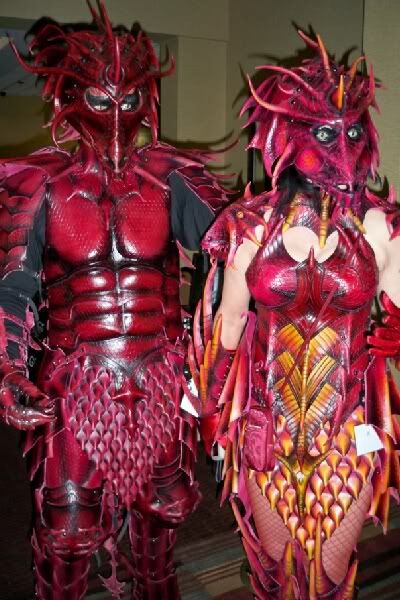 ABOVE: Human dragons! Awesome.
Thanks for reading,
Jim
www.JimORear.com