HELLO, FRIENDS…
ABOVE: Jim O'Rear as "Dr. Tim Neilson" uncovers an ugly corporate plot in the fields.
I've just returned home from shooting the sc-fi film RESURRECTION, directed by the great Jeff Burr (TEXAS CHAINSAW 3, PUMPKINHEAD 2, STEPFATHER 2). Extra special thanks to Bill Dever, Jeff Burr, Joe Gaudin, Kayla Gill, Ervin Ross, Shay Baker, Jordan Paley, Jessica Winchell, Dale Capellanio, and Daniel Emery Taylor for making this shoot such a fun and enjoyable experience.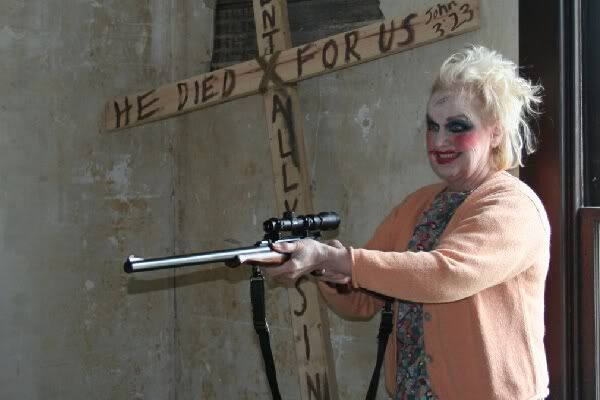 ABOVE: Someone got an extra dose of "crazy" in their cornflakes!
RESURRECTION is a story about genetically modified corn that causes a town to go crazy. When a couple of college kids return home over the Easter holiday weekend, they find themselves caught up in a world gone mad. The film features Kayla Gill, Ervin Ross, and Shay Baker as the kids fighting for their lives against a town full of crazies. I play Dr. Tim Neilson, a scientist who uncovers the genetic plot and tries to stop the epidemic before it spreads further… kinda like the "Dr. Loomis" character from HALLOWEEN. The film also features the legendary Richard Lynch (INVASION USA, ROB ZOMBIE'S HALLOWEEN, BAD DREAMS) and a special appearance by Lloyd Kaufman.
ABOVE: Jim O'Rear and Richard Lynch.
This was a long, hard shoot with constant weather changes from hot to freezing to tornadoes… making it extremely difficult to schedule shots. No matter, though, the cast and crew hung together and made every situation work. One of the primary keys to filmmaking is flexibility and everyone on this cast and crew adapted quickly to anything that was thrown at them.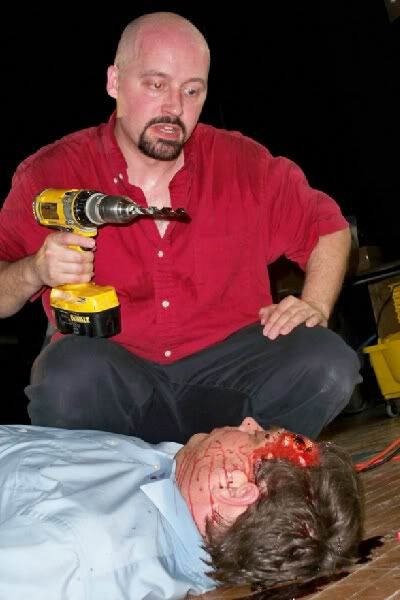 ABOVE: Jim O'Rear gets Steve Christopher a bit messy!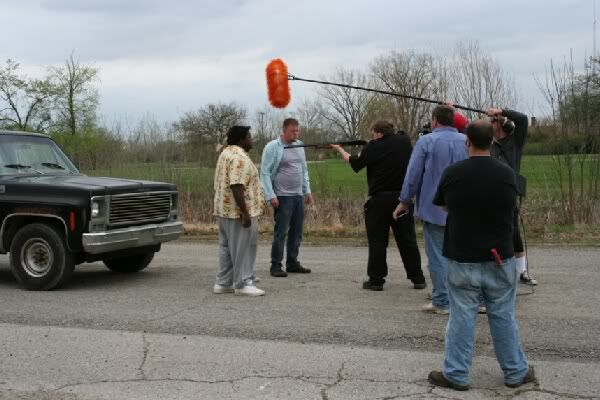 ABOVE: The cast and crew work under very windy conditions while completing a highly dramatic scene.
It was a pleasure to have my good friend Daniel Emery Taylor (RETURN OF THE SWAMP THING) join me on set. Dan is always great to be around. Although Daniel and I have been in several of the same films, we rarely get to work on screen together. However, RESURRECTION allowed us the rare opportunity to share some screen time in a really fun scene.
ABOVE: Jim O'Rear and Daniel Emery Taylor clown around between set-ups.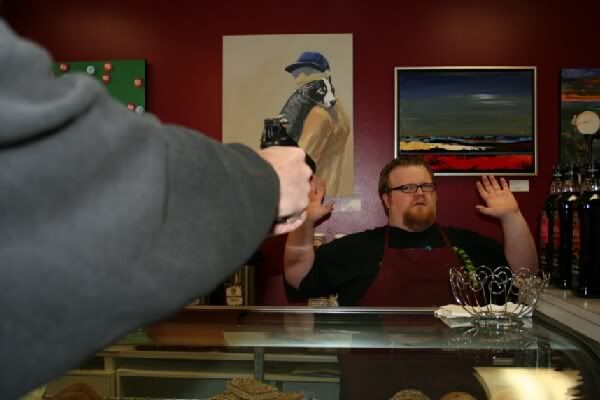 ABOVE: Uh Oh… Daniel Emery Taylor may be screwed!
I want to thank the entire cast and crew for their kindness, dedication, and teamwork that contributed to this being a great project. I wish I could name them all, but there are just too many to list here. You know who you are!!!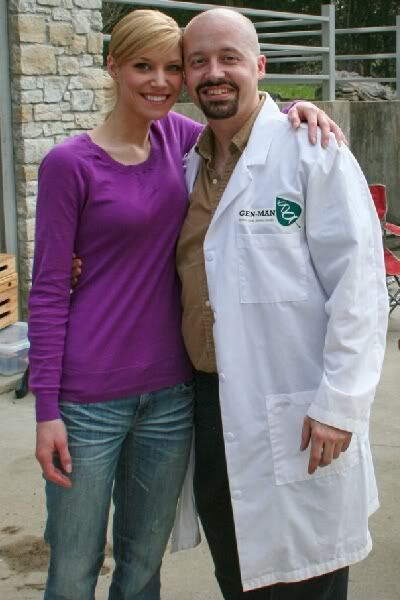 ABOVE: Jim O'Rear and the extremely talented Kayla Gill.
This film has quite a few special effects in it, so it will be awhile before you will get to see the finished product, but until then…I'd like to leave you with a few more sneak peek photos from the set.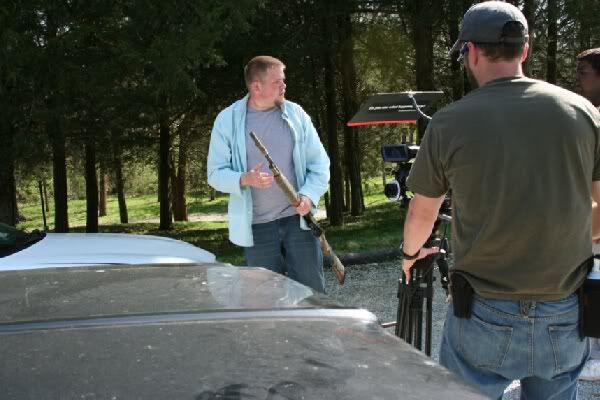 ABOVE: Shay Baker gets ready for action.
ABOVE: Oooohhhhh… creepy!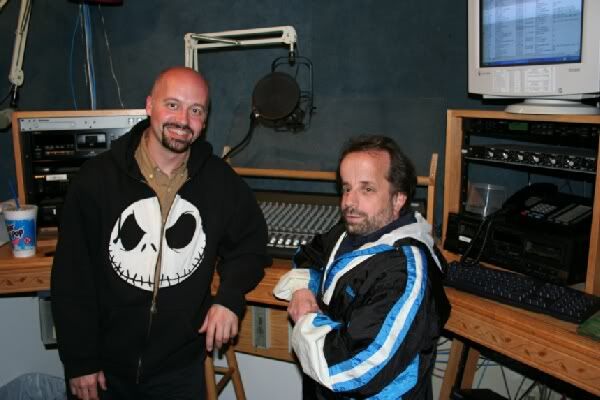 ABOVE: Jim O'Rear and Dave Dewise take a break between scenes.
ABOVE: Jim O'Rear and director Jeff Burr after a very bloody afternoon.
ABOVE: Jim O'Rear, as Dr Neilson, confronts a guard in front of the Gen-Man plant.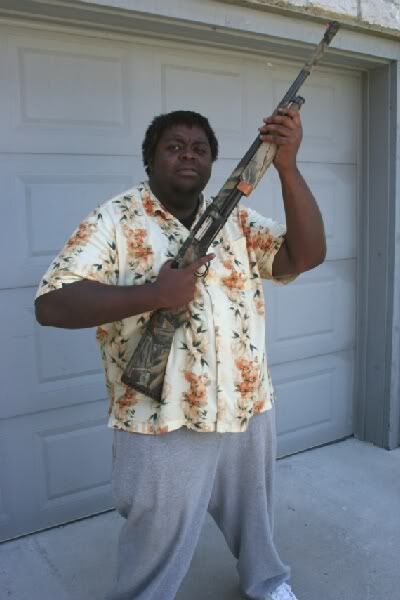 ABOVE: Ervin Ross tries his hand at some gunplay.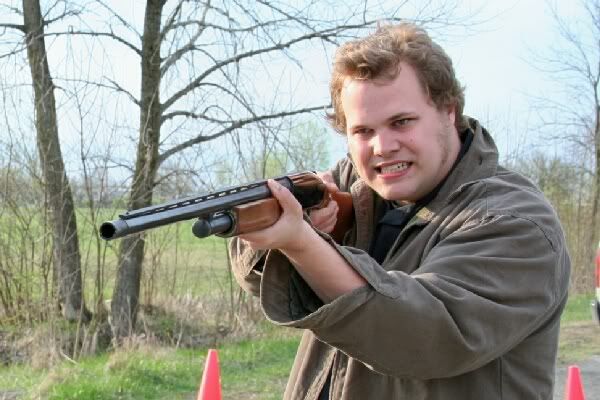 ABOVE: Someone is a little MAD!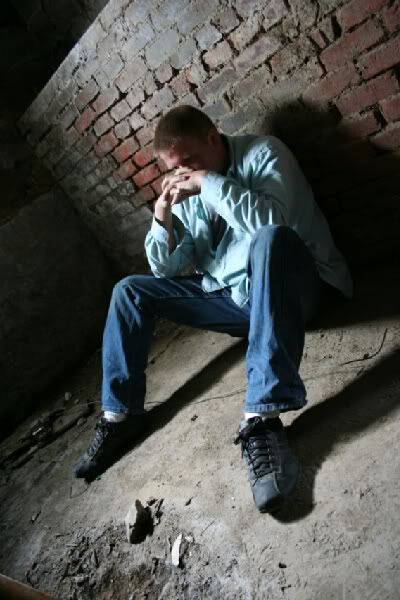 ABOVE: Shay Baker contemplates a world gone mad.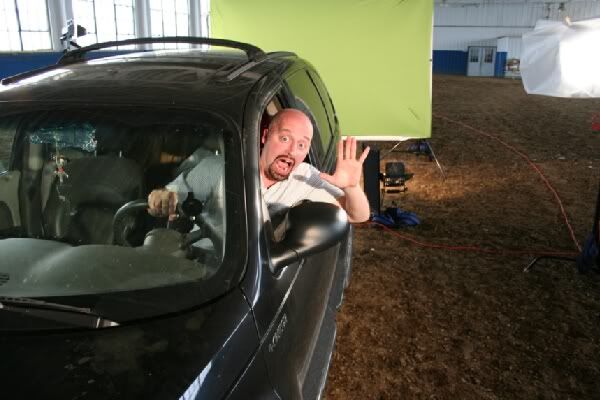 ABOVE: Preparing for some green screen work.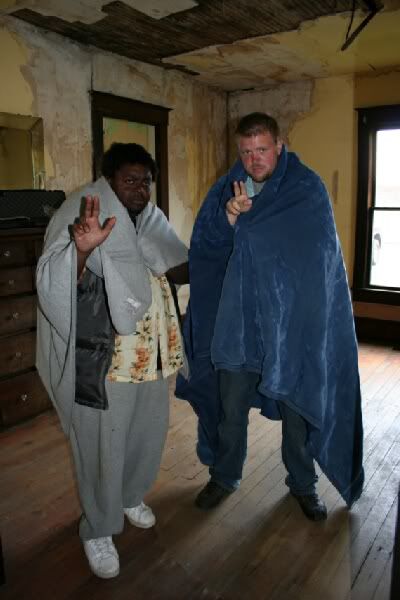 ABOVE: Between takes, Ervin Ross and Shay Baker try out some Jedi mind tricks.
ABOVE: Surprise, Kayla!
Thanks for reading,
Jim
www.JimORear.com