HELLO, FRIENDS…
ABOVE: Jim O'Rear covered in skin protectant before his life cast.
I've just returned from having my head cast for special effects appliances to be used in a new werewolf movie I'm acting in this summer called DARK MOON. This is the second feature from the team behind THE DEVIL'S PLAYGROUND, Rowdy Films. Some of you have asked me to share my claustrophobic experience, so here ya go… a few photos of the progress.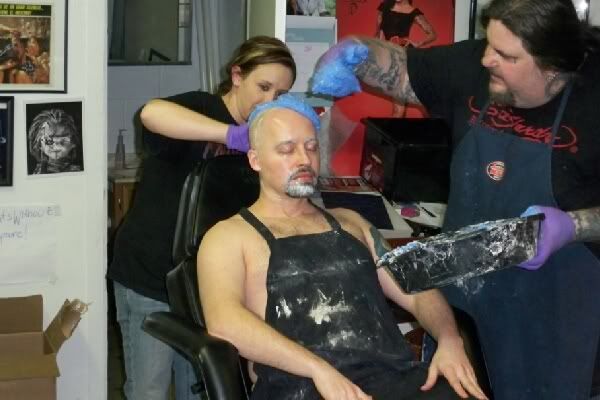 ABOVE: Brrrrrr… that's cold stuff!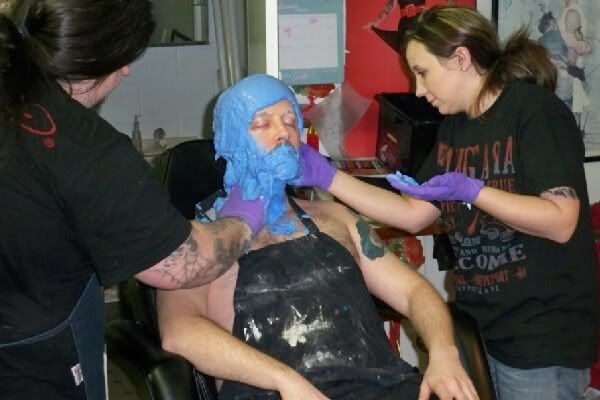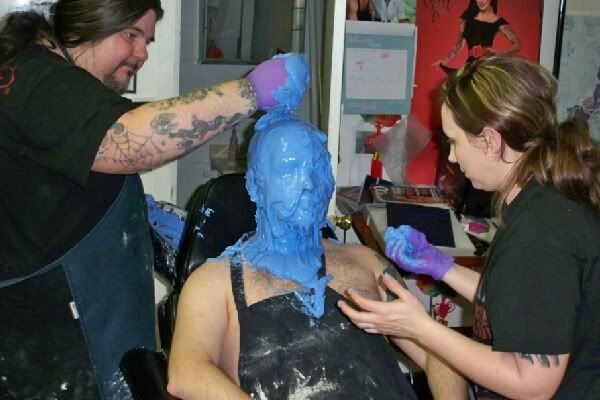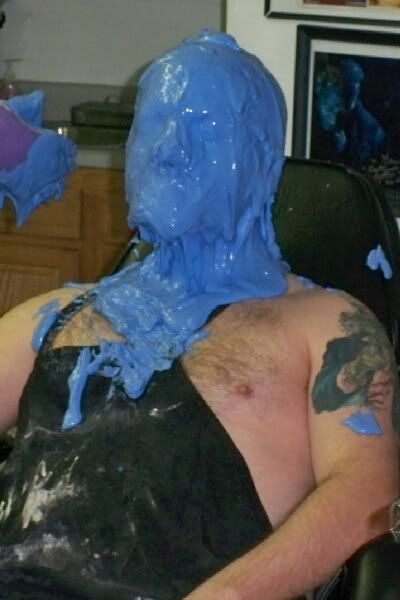 ABOVE: Yeah… it's a little uncomfortable.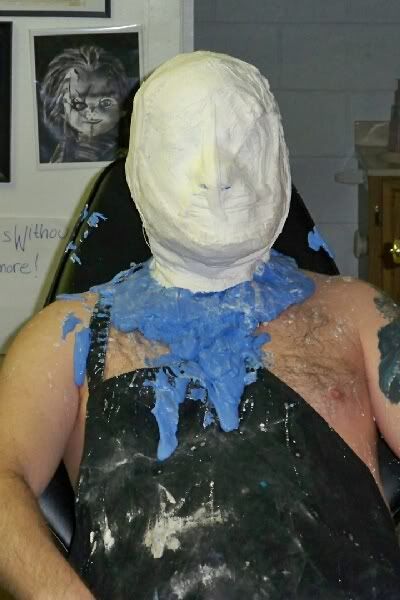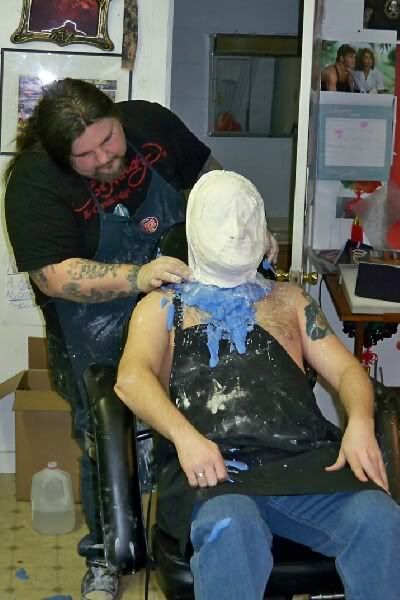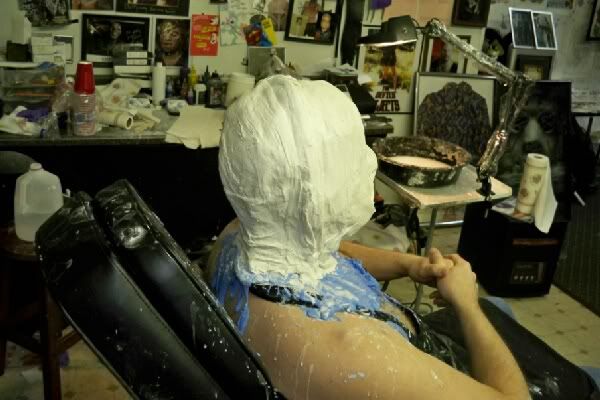 ABOVE: The plaster gets HEAVY!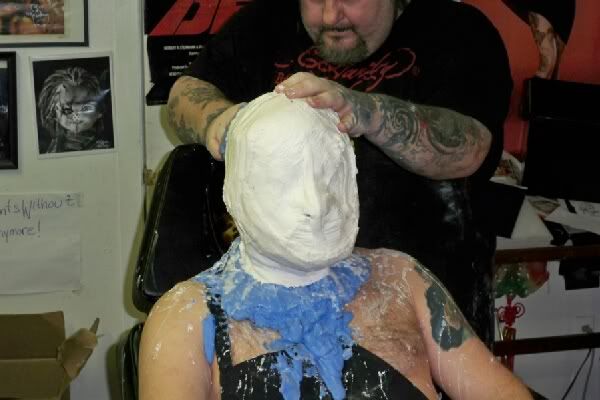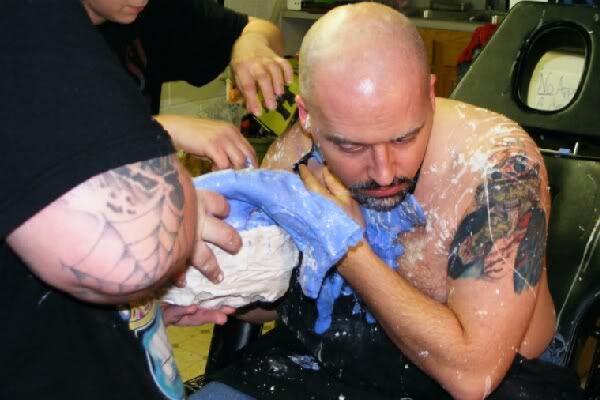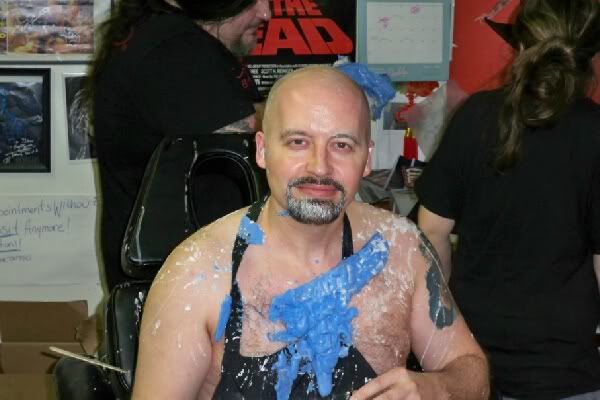 ABOVE: I can breathe!
DARK MOON shoots in June!
Thanks for reading!
Jim
www.JimORear.com