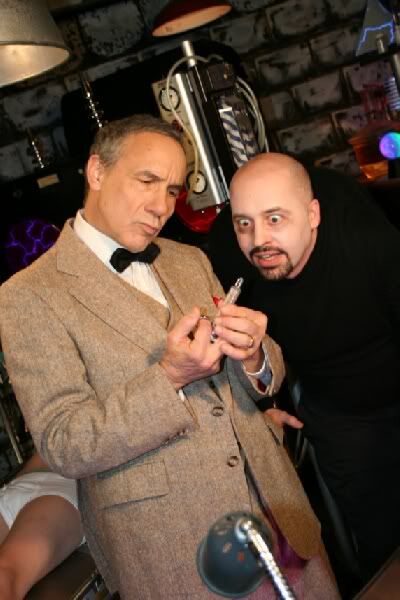 Hello, SCARS Readers…
I've just returned from the set of the high-flying, superhero comedy THONG GIRL 4 where Troma founder Lloyd Kaufman (TOXIC AVENGER) and I play evil scientists who create a super villain destined to de-throne (or de-flower) Thong Girl and her trusty sidekick Boxer Brief Boy! Sound wacky? Well, it is… but in a good way.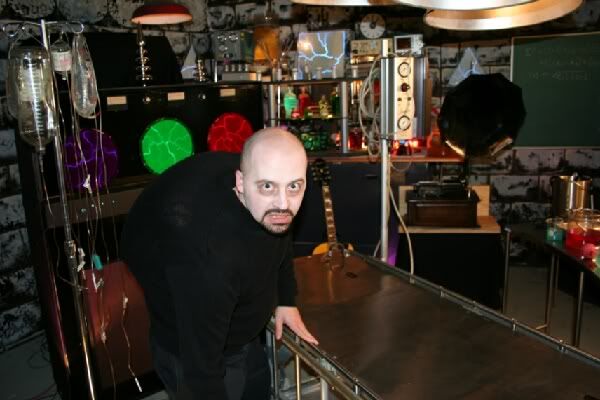 ABOVE: Jim O'Rear Lurks Around On The Laboratory Set Of THONG GIRL 4.
The THONG GIRL series is a hilarious group of films created by Glen Weiss both to honor and spoof the superhero genre. Many may remember hearing about the adventures of Thong Girl, last year, on such television programs as THE TONIGHT SHOW WITH JAY LENO and THE TODAY SHOW when part 3 was released. That one created such a stir that it even made front page news in Japan!
After appearing as a criminal who gets his butt kicked by Thong Girl in part 3, I was really looking forward to working with director Glen Weiss again. He's such a pleasant, fun, and enthusiastic filmmaker. So, when he asked me to come back as a new character with Lloyd Kaufman, I jumped at the chance.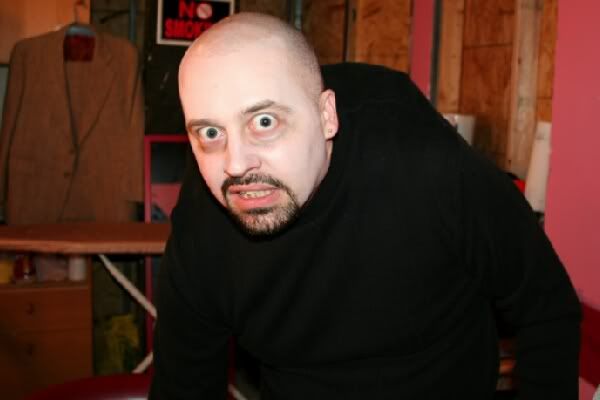 THONG GIRL 4 marks the first of several things for this series of films. The most noticeable difference is the casting of the title character. Longtime Thong Girl Leah Adcock steps aside, in this fourth installment, to allow room for Playmate Alex Del Monacco to slip into the thong.
Another first is the addition of musical numbers! Yep… that's right… TG4 will experiment with the musical comedy genre, as well.
But, probably the most exciting first for this series is that the explosive finale will be shot in 3-D! Whoooo Hooooo! Thong Girl and all of her "assets" will be leaping off of the screen to land in your laps for the final showdown.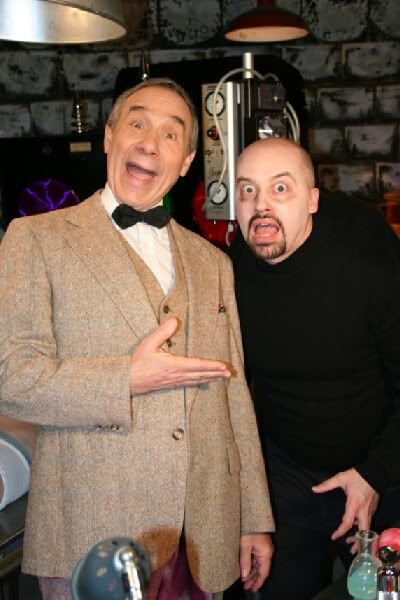 This one still has quite some time scheduled in post production, but I wanted to give you a little sneak peek into the action. I can't wait to see the finished product!
Thanks for reading!
Jim
www.JimORear.com