HELLO, SCARS READERS…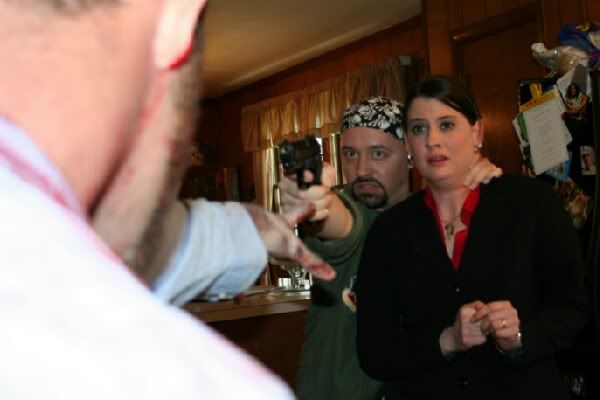 ABOVE: Max Brogin (Jim O'Rear) Shows Brooke Dunn (Teri DuChaine) What It Takes To Bring Down A Zombie.

I've just returned from the set of George Demick's new film DEAD START where I played a zombie survival expert on the brink of a zombie apocalypse. What a fun shoot it was! This exciting film mixes horror, suspense, and humor with a good dose of zombie goop!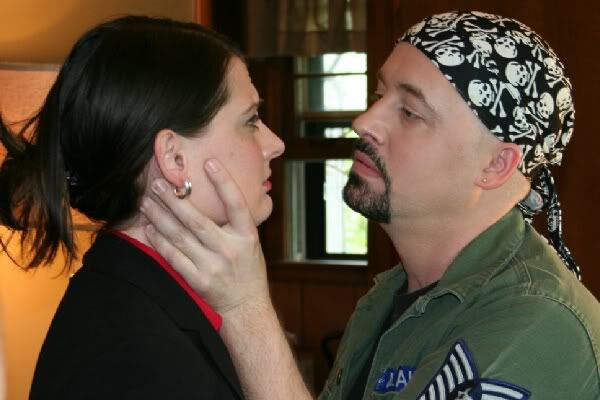 ABOVE: Max And Brooke Working Out A Slight Disagreement.


The cast and crew were all great and George Demick allowed us, as actors, the freedom to create and interpret our characters creatively. I'm really looking forward to the final product.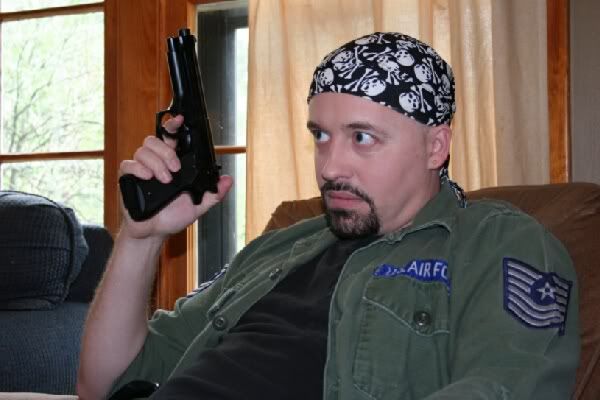 ABOVE: Don't Mess With Max!

The film is still in production and won't be ready for viewing for quite some time, but I wanted to share a sneak peek of the film with SCARS readers. I hope you enjoy the photos!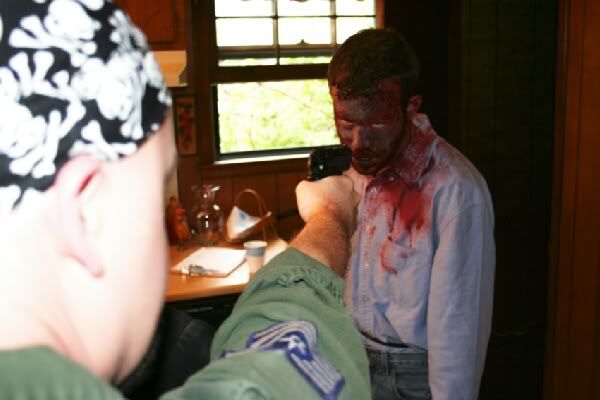 ABOVE: Shoot Them In The Head!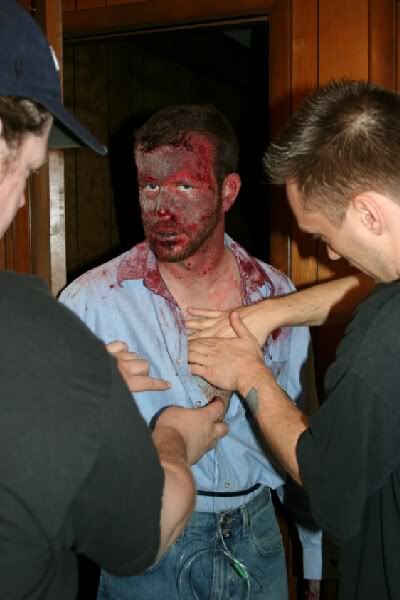 ABOVE: Rigging Blood Squibs On A Zombie.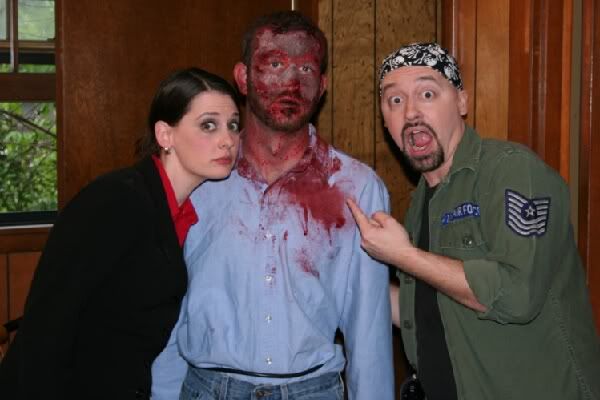 Thanks For Reading!!
Jim
www.JimORear.com