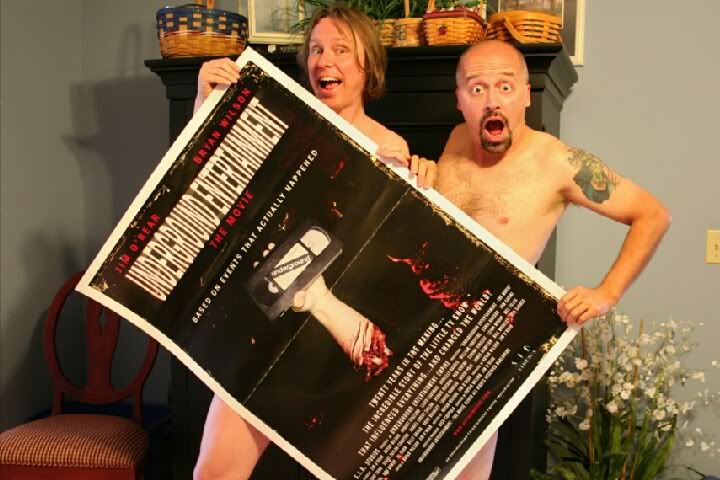 ABOVE: UNDERGROUND ENTERTAINMENT's Jim O'Rear & Bryan Wilson.
The true spirit of independent film is alive and well!
We'd like to make a few big announcements! First, though, we want to thank everyone for the loads and loads of support, articles, videos, and everything else that you have done in the wake of the recent censorship and banning issues surrounding our new film UNDERGROUND ENTERTAINMENT: THE MOVIE. If you've missed out on the action, please scroll down our Facebook pages and, also, check out the movie website (www.UETheMovie.com) to get caught up on all of the scoop.
Your support has been overwhelming and interest in the film has continued to grow. We've been contacted by numerous locations wanting to screen the film and are in negotiations with distribution companies who want the public to see this movie. We have confirmed some future screenings, for those who have been asking when they'll have a chance to see the film, and we have set a new World Theatrical Premiere date and location!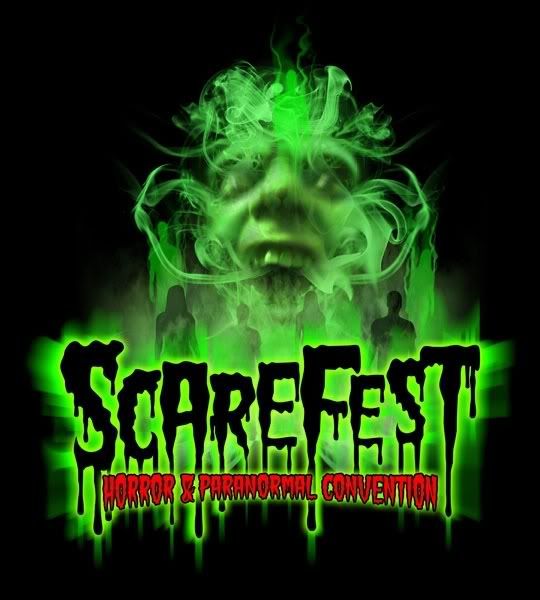 ABOVE: The ScareFest Horror & Paranormal Convention – Sept 23-25.
First up, we want to thank Nic and Fiona Brown and the fine folks at THE SCAREFEST horror and paranormal convention (Lexington, KY – www.ScareFestCon.com) for stepping in at the last minute when our long-confirmed theatrical premiere was cancelled by the closed-minded people behind the The B Movie Celebration. THE SCAREFEST just happened to be taking place the same weekend as our previously scheduled premiere, so they made time in their schedule to fit in a screening of the film as part of the convention on Friday night, Sept 23, at 9:30pm. This works out great because we've spoken to several celebrities about attending this screening and many will be able to attend with the fans. Some of those we've spoken with include Danielle Harris (HALLOWEEN), John Dugan (TEXAS CHAINSAW MASSACRE), Beverly Randolph (RETURN OF THE LIVING DEAD), James Hampton (SLING BLADE), horror artist Dick Star, Chad Morin (GHOST HUNT WEEKENDS), and more!

ABOVE: GMX Convention – Oct 21-23.
If you are unable to attend the screening at THE SCAREFEST, thanks to Jeremy Miller the movie will be included as part of the GMX Convention (Nashville, TN – www.GeekMediaExpo.com). We're finalizing the exact night and time for this now, but it will be either Friday night, Oct 21, or Saturday night, Oct 22. Check their website for updated details or www.UETheMovie.com.
ABOVE: The historic Paramount Theatre, Anderson, IN.
Now for the WORLD THEATRICAL PREMIERE news… UNDERGROUND ENTERTAINMENT: THE MOVIE will have its World Theatrical Premiere on Friday, October 28th, in Anderson, Indiana (just outside of Indianapolis), at the beautiful and historic Paramount Theatre (www.AndersonParamount.org). This isn't just a movie screening, though… it's an EVENT! Check this out… Since it is Halloween weekend (the best weekend of the year), the Paramount will be screening the classic film CARNIVAL OF SOULS at 6pm, followed by a costume contest led by Joshua Hull (director and writer of BEVERLY LANE), followed by a screening of the zombie comedy BEVERLY LANE (which I am also a cast member of), followed by the costume contest awards ceremony, and then the World Theatrical Premiere of UNDERGROUND ENTERTAINMENT at 9:30pm! Cast members from BEVERLY LANE, UNDERGROUND ENTERTAINMENT, and other films will be in attendance. Bryan and I will also be filming, throughout the evening, segments for the UNDERGROUND ENTERTAINMENT sequel (which covers our struggles against censorship and the banning of our film). So, if you want to have a lot of fun, see some cool flicks, and be a part of the next UNDERGROUND movie, definitely plan on being there!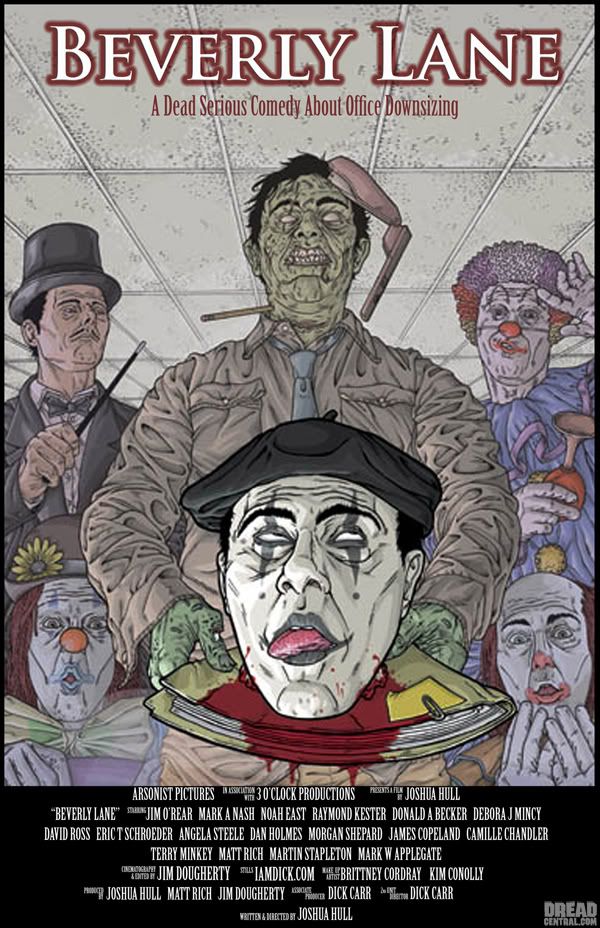 ABOVE: Beverly Lane Poster.
We have a lot of people to thank for setting up this premiere for the fans. Thank you Joshua Hull and Jim Dougherty for organizing this event, thank you to the open-minded owners of the beautiful Paramount Theatre for allowing us to hold the event there, and thank you to our friend Lee Vervoort who cancelled the screening of his own film, GUN TOWN, so that UNDERGROUND ENTERTAINMENT could be seen on that night. Please show your support of Lee for helping us out by purchasing a DVD of his film GUN TOWN from the movie's website (www.GunTownTheMovie.com).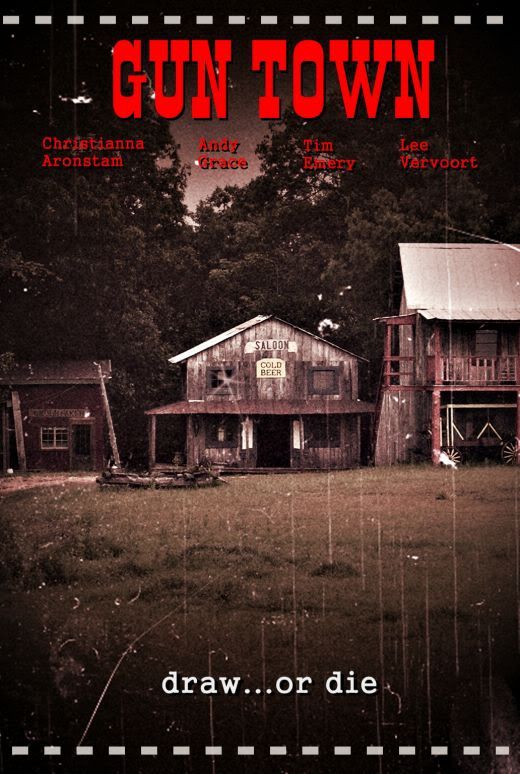 ABOVE: Gun Town.
UNDERGROUND ENTERTAINMENT: THE MOVIE will also be screened in Boston, MA, early next year as part of the Stiletto Film Festival. More details about this screening as well as the official DVD release will be coming soon as the final details are worked out!
Once again, thank you to everyone who has supported this movie and its recent stand against censorship. It has made it clearly visible to the public who those people are that truly support independent cinema and who those are who only pretend to support independent cinema. The spirit of the indie is alive and well and we're proud to be a part of that community! We're looking forward to meeting everyone at the screenings and having a blast at the official World Theatrical Premiere on October 28th!
Thank you,
Jim O'Rear and Bryan Wilson
www.UETheMovie.com