HELLO, FRIENDS…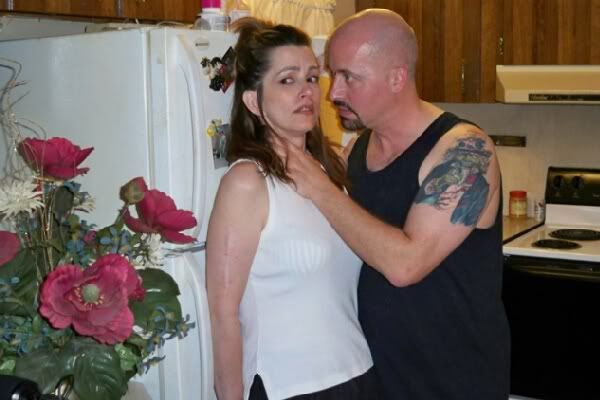 ABOVE: Debbie Rochon (AMERICAN NIGHTMARE) finds herself at the mercy of Jim O'Rear (SCREAM FARM) in the new movie DEATH WOODS.
I've just wrapped cameos in a couple of films with Scream Queen and fellow Golden Cob Award winner Debbie Rochon. This was the first time I've ever shot two different films on the same day, in the same location, and wearing the same wardrobe! It was great, from an actor's standpoint, to not have to go through the extra changes, makeup, or location moves.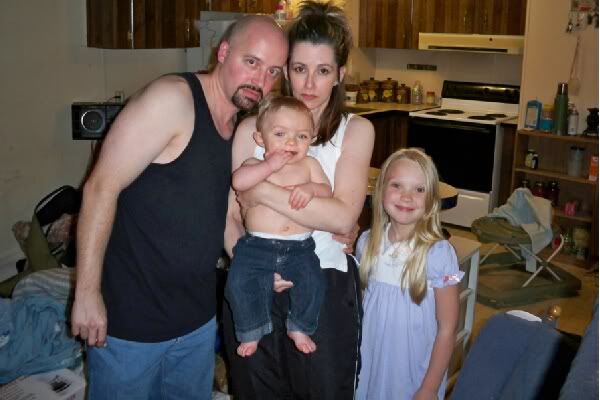 ABOVE: Portrait of a dysfunctional family in DEATH WOODS.
First on the slate was DEATH WOODS, by first-time filmmaker Scott Conner. In this traditional slasher-style film, Debbie Rochon and I play the dysfunctional parents of the child who grows up to be the killer in the film. It's an ugly, angry piece that, unfortunately, mirrors a lot of real families in the community today.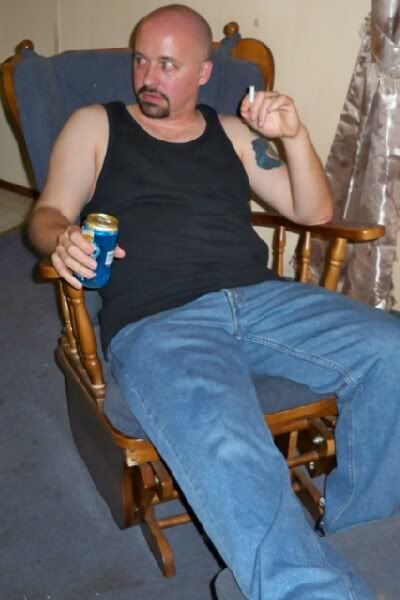 ABOVE: Jim O'Rear is NOT happy with Debbie Rochon's attitude in DEATH WOODS.
DEATH WOODS has just begun production so it will be awhile before the end product in available, but I'll keep you updated on this one.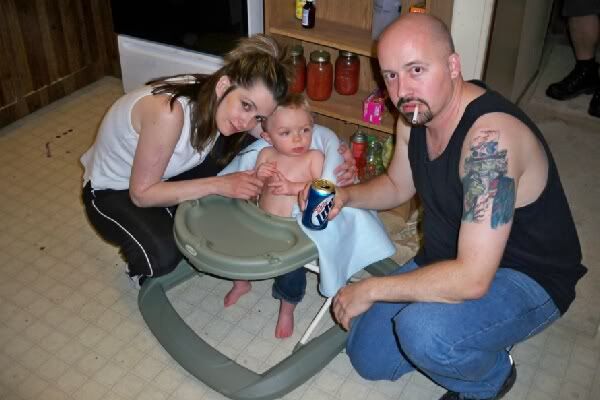 ABOVE: Could this cuddly little child grow up to become the vicious killer in DEATH WOODS?
Next on the slate…. THE ZOMBIE MOVIE, a new flick from Jason Crowe and Roni Jonah. In Crowe's THE LEGACY I played a crazy character known as "Popeye." Apparently this character was popular enough to come back and witness the zombie apocalypse with his wife "Olive" (Debbie Rochon) and his brother-in-law "Wimpy" (Bryan Wilson).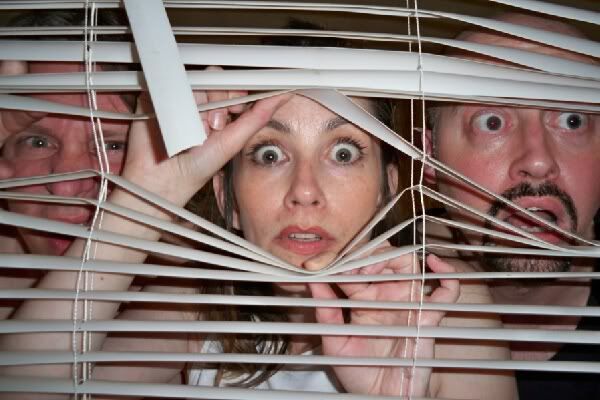 ABOVE: Bryan Wilson, Debbie Rochon, and Jim O'Rear witness the zombie apocalypse from their trailer in THE ZOMBIE MOVIE.
In Jason Crowe fashion, the actors were allowed to ad lib, create, and be as crazy as we wanted to be in this comedic scene that brings "Popeye" back to life, once again. This was a lot of fun and a great contrast to the dramatic cameo Debbie and I had just performed in DEATH WOODS.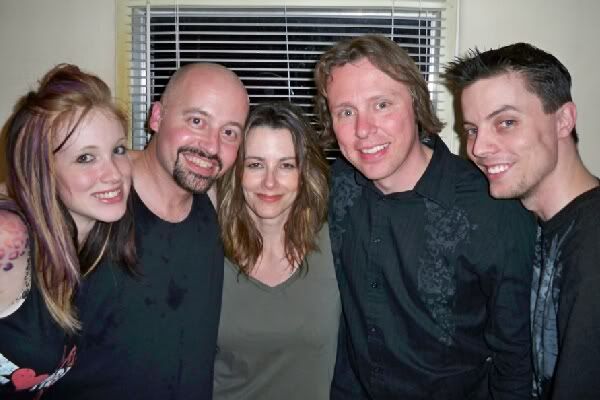 ABOVE: Roni Jonah, Jim O'Rear, Debbie Rochon, Bryan Wilson, and Jason Crowe on the set of THE ZOMBIE MOVIE.
THE ZOMBIE MOVIE has also just begun production and still has quite a bit of time before the finished product will be available, but stay tuned for more info in the future!!
I want to thank Scott Conner and Jason Crowe for involving me in these projects and for running such an efficient set that allowed us to complete cameos in two different films in one day. I'm looking forward to seeing the finished product!
Thanks for reading,
Jim
www.JimORear.com