HELLO, FRIENDS…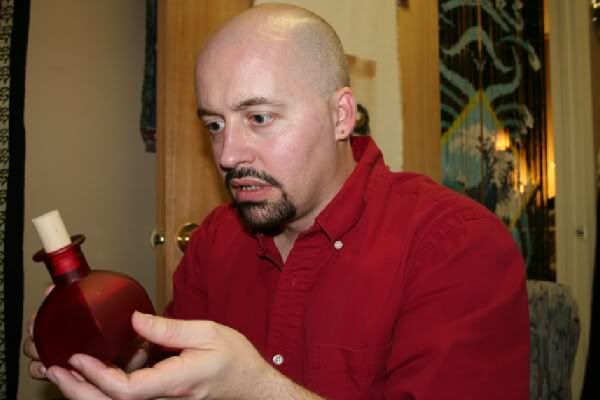 ABOVE: Could this bottle contain the secret to granting all of Earl's (Jim O'Rear) wishes?
I've just completed shooting on a new comedy called WISHING YOU WERE MINE, directed by J. Alan Tripp. It was loads of fun and I think the final product is going to be very funny… a sharp departure from my usual horror film work. Nope… no blood or guts in this one. The gore has been replaced with laughs.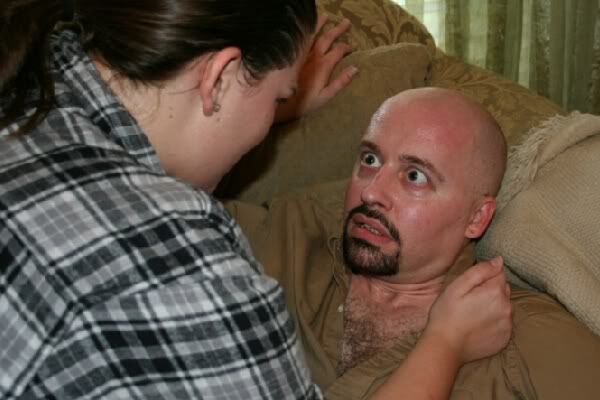 ABOVE: Earl (Jim O'Rear) finds himself in an awkward predicament.
WISHING YOU WERE MINE tells the story of a shy, awkward man, named Earl, who has fallen in love with a beautiful woman he works with, named Penny. Unfortunately, she doesn't even know that he exists. Too afraid to approach the girl on his own, Earl meets a gypsy who gives him a potion that makes him irresistible to women like Penny. Earl uses the potion to finally get Penny into his bed, but when the spell wears off Earl finds out that the woman of his dreams is actually a lesbian with a very jealous girlfriend who has a score to settle with the little man.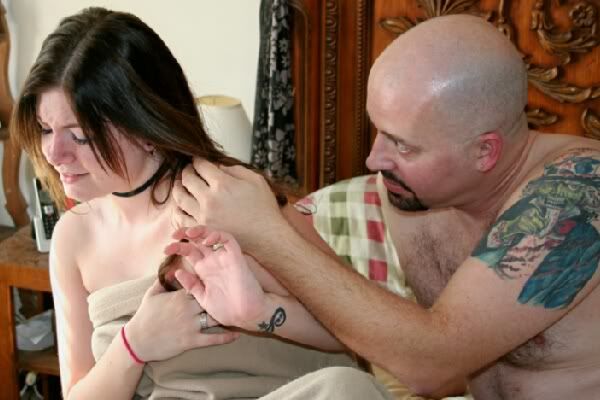 ABOVE: Penny is not happy about waking up with a man.
J. Alan Tripp did a great job on the script, casting, and shoot set-up. Everyone worked well together, it was nicely planned out, and we stayed ahead of schedule during the entire shoot (a rarity on low-budget productions). It was nice to work with several actors I had not yet had the chance to meet and it was a lot of fun being paired up with my old friend and fellow actor David Polk again (who plays my best friend in the film). It's always a pleasure working with Dave.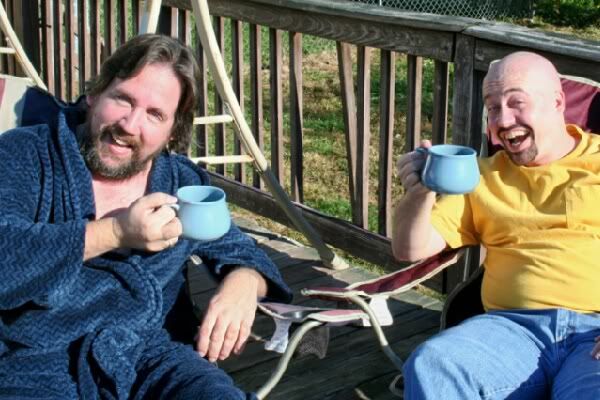 ABOVE: David Polk and Jim O'Rear clown around before a take.
I'm looking forward to seeing the final cut of this flick and working with this group of people again in the near future!
Thanks for reading!
Jim
www.JimORear.com