HELLO, SCARS READERS…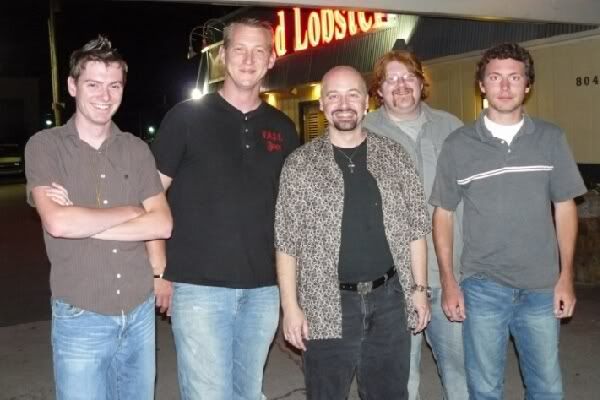 ABOVE: Jim O'Rear with members of the VAPR paranormal team at his Knoxville, TN, book signing event.
Thanks to those or you who came out to my Knoxville, TN, paranormal book signing this past weekend. A special thank you to my friends with the VAPR paranormal group for the dinner and fun times afterwards!
I have two more signings for my paranormal book, TENNESSEE GHOSTS, coming up very soon in Chattanooga, TN, and Elizabethtown, KY. If you happen to be in those areas, you should stop by Barnes & Noble and say hello! These will be my last in-store signings for a short time because I have to go on set for my new movie and will be tied up with the shoot. The details of the next two signings are:
SATURDAY, JUNE 13 – 3:00pm
Barnes & Noble Hamilton Place
2100 Hamilton Place Blvd.
Chattanooga, TN 37421
PH: (423) 893-0186
SATURDAY, JUNE 20 – 1:00PM
Barnes & Noble Elizabethtown Mall
1980 N Dixie Hwy
Elizabethtown, KY 42701
PH: (270) 763-0288
I hope to see you there!!
Thanks for reading,
Jim
www.JimORear.com